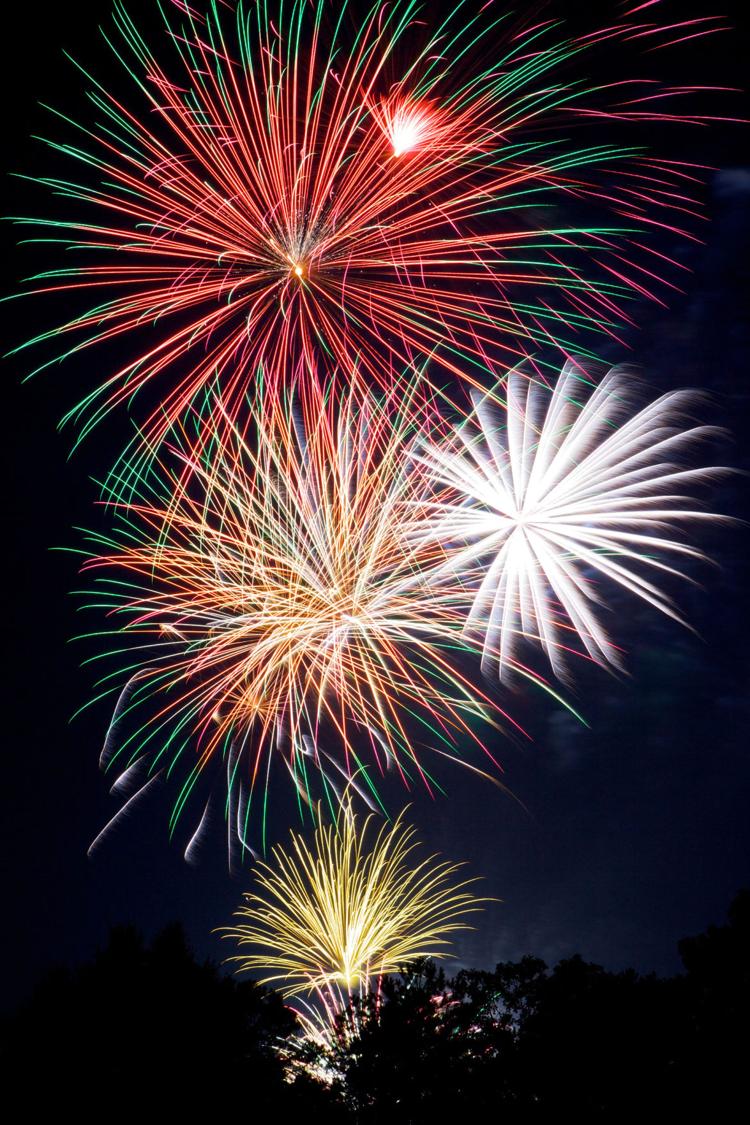 The cities of Benton and Bryant will both move forward with fireworks displays to celebrate Independence Day, but other communities have canceled their annual festivities out of an abundance of caution due to COVID-19.
The city of Benton will host a free drive-in fireworks show at 9:30 p.m. July 2, at Riverside Park, just behind Holland Chapel Baptist Church.
"(Marketing and Special Event Director Tina Coston) has arranged for us to have a drive-in fireworks (show) kind of like the old drive-in movies," said Benton Mayor Tom Farmer
To keep with social distancing practices and allow families to get out of their vehicles, cars will be directed to park with an empty space between each vehicle.
"If they want to get out and get in between their cars they can do so," Farmer said.
Accompanying the fireworks, music will be aired on the radio for event goers to tune into that will compliment the fireworks.
Sponsors for the event are Everett Chevrolet and First Security Bank.
The city of Bryant and the Greater Bryant Chamber of Commerce will host Pops in the Park at Bishop Park on July 4.
Attendees can start arriving at 6 p.m. and the fireworks show is set to begin at 9 p.m.
Starting at 6 p.m. there will be a variety of food trucks selling food. Chamber President and CEO Jason Brown said the trucks will be spread out to help with social distancing.
The organizers plan to adhere to all state guidelines for outdoor events.
Brown feels last year's Pops in the Park was a big success.
He said because it is a large open area, people can choose to sit in their car or bring a blanket or lawn chair and set it up in the outfield of one of the ball fields or on the grass in the park.
Brown expects the show to last 20 minutes. It will be put on by Tom Daniel, of Arnold's Fireworks. Radio station 106.7 The Ride will provide the soundtrack to the show. Those who sit in the park and not a vehicle can listen through The Ride's app on their phone.
The sponsors for the event are Arkansas Heart Hospital, Arvest Bank and Big Red Stores.
Justice of the Peace Barbara Howell said that a small fireworks show will be presented at Lake Norrell on July 4, but that there will be no other activities due to COVID-19.
The Lake Norrell Area Association holds an annual dinner and auction fundraiser to raise money for Independence Day celebrations, however, this year's fundraising event was also canceled due to social distancing concerns.
The annual public fireworks celebration at the Arkansas Health Center in Haskell has been canceled.
"Because of COVID-19 and how fragile our residents are, they are the most vulnerable of the vulnerable in Arkansas, we are not doing a public fireworks show, " said AHC Special Services Coordinator Allan Eakin. "We are doing only a private show for our residents."
The Salem Volunteer Fire Department has also canceled their annual fireworks celebration as well.
"We ended up not having enough people to handle what we were doing," said Laura Gerrald. "Honestly, this year, I don't know if we would have been allowed to anyway."