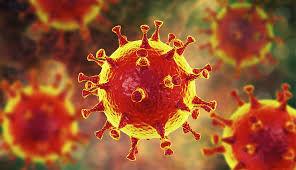 With 878 new cases of COVID-19, the state has once again broken a one-day new case record, Gov. Asa Hutchinson announced during his daily briefing Thursday.
That is twice the previous day's new cases.
The state's total cases are 22,075 with 6,098 active and 15,698 recovered. Hospitalizations went down by three to 272 with 69 on ventilators. Deaths increase by two for a total of 279 since the pandemic began.
The state received results for 7,089 tests.
The counties with the most new cases are Hot Spring with 151, Washington with 117, Pulaski with 98, Benton with 75, Sebastien with 55, Faulkner with 35 and Crittenden with 23.
Saline County has had 292 cases of COVID-19 with 81 active, 209 recovered and two deaths.
Across the nation, there have been 2,715,124 cases with 729,994 recoveries and 128,439 deaths.
Smith emphasized that if someone is exposed to COVID-19, even if they test negative for the virus, they should still isolate for 14 days. He showed a slide explaining that in the early stages of the virus before symptoms begin, a person's viral load may be small enough the test can't detect it but they can still spread it. He added someone who is exposed does not have to wait for the state to contact them to begin quarantine.
More information about today's briefing will be in Friday's edition of The Saline Courier.