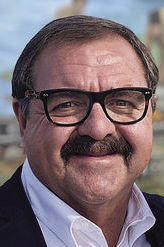 Benton Mayor Tom Farmer released a statement canceling all nondrive-in events going forward.
Farmer stressed that these events include "walk-up" events such as Old-Fashioned Day, Spook City, The Arkansas Coffin Races, Third Thursday, etc.
This does not include sports events controled by the Benton Parks and Recreation, according to Farmer.
"Due to the increase in COVID-19 cases at this time and the fact that Saline County has experienced a 14.2 percent increase from the previous week, and the state numbers are going up constantly, we will need to cancel all Third Thursday events for this year, as well as city sponsored activities until numbers start declining," the statement said. "Arkansas has been declared a hot spot at this time and as a city we do not want to promote social gatherings, other than events where families remain in their vehicles. We do however want to promote our citizens to keep shopping at our local stores and supporting our local businesses while maintaining the guidelines of the CDC.
"We want everyone to feel comfortable about getting out in our city therefore, we want everyone to understand that wearing a mask in public is highly recommended especially when you cannot keep social distance. Everyone knows that social distancing is the only way we will prevent our COVID-19 numbers from going up. We also know how fast it can spread in a group, therefore we need to respect each other enough to follow the CDC guidelines while shopping in our local stores and eating establishments."