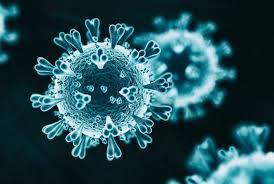 The focus of Gov. Asa Hutchinson's briefing on Tuesday was regarding nursing homes, their staffs and their residents.
"I want to thank nursing home workers and residents," Hutchinson said, adding that both groups have been through a challenging time.
He announced an effort to catch cases of COVID-19 and prevent spread in facilities. Beginning June 1, all nursing home staff and residents will be tested, regardless if there have been any symptoms in the facility. He expects that will add 40,000 to 50,000 total tests.
"This additional testing will better protect our nursing home residents, it will protect our staff, and it will give confidence to our staff, our residents that we're doing everything we can to make sure that there is no spread and contagion in these facilities," Hutchinson said.
Human Development Centers will be included in that testing.
With one more payment left to be made, Hutchinson said the state will have paid out $21 million to 8,000 nursing home workers for enhanced payment due to the work they are doing during the pandemic. Payments began May 1.
Hutchinson said Secretary of Health Dr. Nate Smith has aggressively approach tracking cases of COVID-19 in nursing facilities where symptoms have been found. When one person tests positive, all residents and staff are tested.
In Arkansas, 192 nursing homes have zero cases. There are 18 with one case, 10 with two to five cases, one with six to 10 cases and six with 11 or more cases.
Smith said the nursing home facilities have worked well with the health department to track cases and isolate those who test positive. He believes that has helped minimize the number of cases and deaths.
Rachel Bunch, executive director of the Arkansas Health Care Association, said the incentive payment program Hutchinson spoke about is important to the health care workers. She said it shows people how important that work is, adding these people care for grandparents, parents, aunts, uncles, military veterans and more.
Bunch said they have made sacrifices and taken on extra shifts to cover for co-workers who may be ill.
Bunch praised the state's proactive approach to nursing home testing.
She said 72 nursing home residents have recovered from COVID-19, including one 102-year old resident, and 189 workers have recovered. There have been 19 facilities moved off the active cases list.
"This is an incredible accomplishment and the work they are doing is paying off," Bunch said.
She expressed gratitude to all those who have sought to support the workers.
Bunch said because COVID-19 closely followed flu season, many facilities have struggled to restock personal protective equipment. While most facilities have enough for their current needs, if everyone in those facilities had COVID-19, there would not be enough supply. She called it a work in progress.
Smith said over the 24-hour period leading up the briefing, there were 3,739 test results turned in.
He believes the increased number of cases, 110 for that time period, is due to increased testing and not due to reopening of businesses.
"These acts do not appear to be driving our community rates," Smith said.
In answer to a question, Hutchinson said he does not expect any risk due to his visit to the White House today. He will wear a mask and be tested. He expects a normal visit.
Smith said Pilgrim's Pride meat processing plant has seen six cases. He said when a plant has cases the Health Department works with the facility. If too many employees get sick to keep it running, it may close for cleaning. Smith said some of his staff are working with that facility.
As of press time, 4,923 cases of COVID-19 have been confirmed in the state, with 3,739 recoveries and 102 deaths.
In Saline County, cases remain at 82 with 72 recoveries and one death. Thus far, 2,605 have tested negative for the illness in Saline County.
Regarding the Pandemic Unemployment Assistance website, which is currently offline, Hutchinson said the priorities are ensuring the data on the site is secure and to get payments out to those who are approved. There is still one more step before payments can be sent out.
He does not have a timeline for when the site will go back up. He is waiting on a third party expert.
Hutchinson was asked about a recent letter from the Arkansas Dental Association claiming the directives regarding elective dental procedures are too burdensome. He said he did get the letter and it was the first anyone let him know there was an issue.
He added that is why Smith created the Dental Advisory Board, which met Monday night to discuss the issue. Smith said he is waiting to see the meeting's summary.
Hutchinson holds his daily briefing most days at 1:30 p.m.