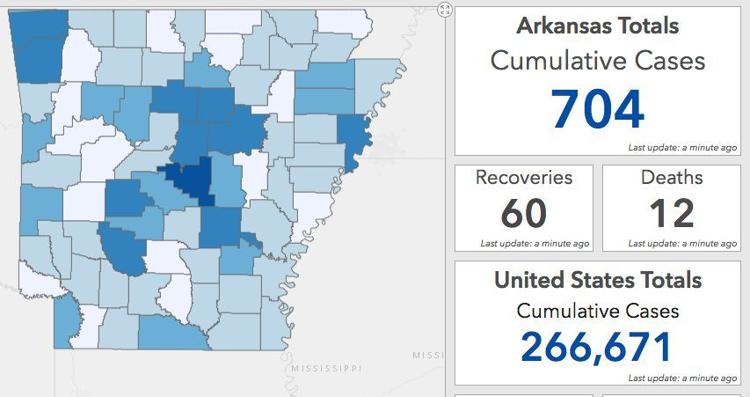 During his daily briefing on the COVID-19 pandemic Friday, Gov. Asa Hutchinson questioned the stay-at-home orders for juveniles issued by both Benton Mayor Tom Farmer and Saline County Judge Jeff Arey and whether they have the authority to issue such directives.
"They don't have authority to block commerce," Hutchinson said. "I think that's probably a little bit of the gray area as to whether you are blocking commerce by having a curfew for juveniles."
The order, which was not named as a curfew by Farmer or Arey, requires juveniles to stay home 24 hours a day except when they are accompanied by parent or guardian, receiving medical attention, working or getting necessary supplies such as food or other household goods.
"We're pleased that local response to what I believe is a unique issue that they are facing and they wanted to make that decision, but it doesn't block commerce," Hutchinson said. "That's what is reserved as a power for the state and the department of health."
Hutchinson said he would be meeting Monday with all of the municipal and county officials and go over that issue.
"The key thing is to coordinate with us," Hutchinson said. "We have a very good coordination with the officials and communication pattern. I think it's fitting well together … my judgement is it doesn't (block commerce), what they have done," Hutchinson said. "We approve of that and we certainly want to coordinate in the future."
For more on Friday's update, see Saturday's edition of The Saline Courier.