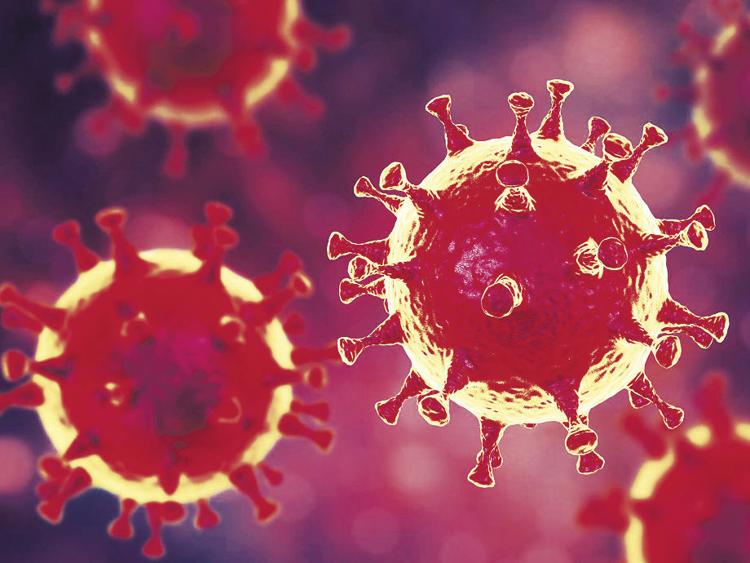 Gov. Asa Hutchinson reported a spike of 455 new cases of COVID-19 during his daily briefing Thursday.
Secretary of Health Dr. Nate Smith said of those cases, 229 are from the Federal Correctional Institute in Forrest City and 226 are from the the community.
"This is not a biological phenomenon," Smith said. "We don't go from 80 to even 226 overnight because of new infections. COVID-19 spreads fast but it doesn't spread that fast in a single day. This is largely a matter of increased testing."
Smith also added that the state has almost tested in three weeks the same number as the entire months of March and April combined.
During the same time period there were 2,616 tests completed.
He said the state has also increased the scope and availability of testing.
Smith is glad they found the new cases so they can be traced and work can be done to prevent the spread.
He reported this week all 79 health units have begun testing.
Of the new cases, 33 are in Yell County, 27 in Benton County, 26 in Washington County and 19 in Union County.
As of press time, 5,458 cases have been reported in the state, with 86 currently hospitalized.
Gov. Asa Hutchinson announced starting today, Crater of Diamonds State Park will reopen with restrictions. Visitors will be limited to 500 a day.
He also announced the resumption of team sports for K-12 and community sports, which will begin June 1. Only limited-contact sports will be permitted, such as baseball, softball, track, gymnastics and swimming. When possible, physical distancing will be required. Those 65 and over and those with health conditions are discouraged from participating.
Athletes, coaches and staff will be asked about fever, symptoms and exposure. Coaches and staff will be required to perform temperature checks.
Those ages 10 and older will be required to wear face coverings. Athletes will be permitted to remove them during the activity. Coaches and staff must wear them at all times.
Facilities and equipment should be frequently sanitized. Nonsport contact is discouraged.
Hutchinson asks coaches and staff to set the example following guidelines for the players.
He plans to revisit contact sports guidelines May 30.
That day will also see the resumption of summer camps. Smith said the guidelines for summer camps are long and complex so he recommends visiting the website to read them. He said the guidelines are complex to protect children.
Hutchinson said the Pandemic Unemployment Assistance website is back online and secure. The state has reached out to more than 15,000 claimants who were sent an email to file their weekly claims. Of those, 5,854 claimants have entered a claim. Just shy of 4,000 claimants' first payment has gone out to direct deposit and the rest who filed are getting it via a debit card.
"The team, I applaud them for working overnight, extra hours, through the weekends to get the system securely running," Hutchinson said.
Dr. Jose Romero, chief of Pediatric Infectious Disease for Arkansas Children's Hospital and the University of Arkansas for Medical Sciences, spoke about multi-system inflammatory syndrome, which is a recently discovered syndrome that follows the COVID-19 infection in children. He said it was discovered in Europe and so far only 200 cases in total have been found.
The syndrome causes fever lasting longer than a day, significant inflammation with multiple organs such as brain, heart and kidneys affected. Most have shown to either have or have had COVID-19.
So far, deaths due to the syndrome have been rare.
Romero said he is watching closely for any reports of the syndrome in the state. There are none so far, but if a case occurs it needs to be reported.
Smith discussed the need for blood donations. He said due to the pandemic, there have not been enough donations to meet the need. He encourages people to give blood.
When asked about a restaurant having to re-close its dining due to patrons refusing to wear face masks, Hutchinson said patrons need to wear masks. He called the behavior of refusing to wear the mask embarrassing and selfish.
"It is not about your health. It is about the health of everyone around you," he said.
He added that an owner told him patrons have cursed at wait staff for being asked to wear a mask. Hutchinson wants people to remember it is not the fault of the wait staff.
Hutchinson holds his briefings at 1:30 p.m. most days.