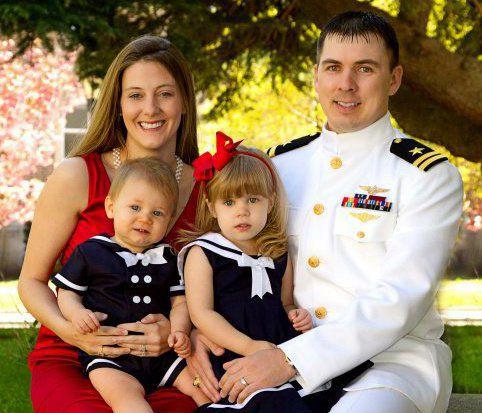 COVID-19 has had a tight grip on the world for months and continues to keep individuals on the edge of their seats as it rapidly grows throughout the U.S.
For Saline County, the deadly illness has infected 18 locals while 164 have tested negative thus far.
Among the ones suffering from COVID-19 is a U.S. Navy veteran and commercial pilot.
Joe Morris, 39, of Benton, who recently ended his two-year tenure with Envoy — an airline company within the family of American Airlines — was confirmed positive for the coronavirus earlier this week.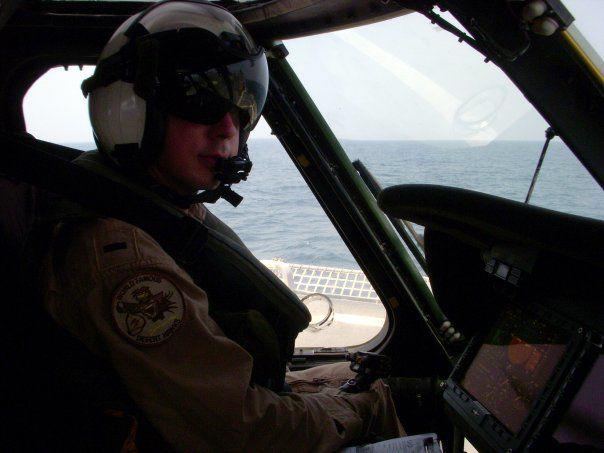 "I don't (know when I contracted COVID-19) because of the incubation period," Morris said. "You can go 10 to 14 days without knowing it. My assumption is I caught it on one of my trips, because I was flying pretty heavily, until I started feeling the symptoms.
"Ironically, I started feeling the symptoms the evening I got home from my final flight with the airlines prior to going on military leave."
That was March 22.
According to Morris, he is believed to be the only Envoy pilot working out of the Dallas area to have tested positive thus far.
Until recently, Morris was quarantined to his room of his Benton home.
According to Morris, his two children have not felt sick, however, his wife Melissa has begun to run a low-grade fever.
"She has been tired so I have a gut feeling that she may be fighting it as well," he added.
Morris said he began feeling really tired and was exhausted, along with body aches and a bad headache with clear nasal drainage.
"I don't get headaches and even with the flu, I really don't get body aches that often and I don't take naps," he said. "Monday the 23rd, I looked at Melissa and said I had to go take a nap and slept for three or four hours. That is how tired and exhausted I was. That was around noon.
"Tuesday morning, Melissa told me I had to go get checked because she had never seen me that tired or worn out."
Morris said his wife called the Arkansas Department of Health and they told them to contact their PCM and that they would determine if Morris needed to be tested.
"Because of me being an airline pilot and the symptoms, I could almost guarantee I would be tested," he added.
Morris said he called a local clinic but was met with no answer. At that point he turned to MedExpress in Benton, which is a COVID-19 testing facility.
"They went through my symptoms and my job and then told me to come in and get tested," Morris said. 
Upon arrival, Morris was ordered to stay in his vehicle until the room was ready. At that point he was met at the front door of the facility and escorted to the room.
Morris said he was suffering from a low-grade fever while at the clinic and added that at no point did his temperature rise above 100 degrees while suffering from COVID-19.
During his time at the clinic, the nurse observing Morris ordered chest x-rays after hearing something in his lungs. Results showed he was already suffering from acute pneumonia in his right lung. 
Morris said he never experienced any of the signs for COVID-19 and what medical professionals look for in order to determine if a test needs to be administered.
"If I wasn't a pilot, I don't know if they would have tested me," he said. "Cause I didn't have the tell-tale signs. The only reason they were wanting to test me was because I had been many places. Take my results, where it had already developed into acute pneumonia, then what? What becomes of it? 
Morris stressed that this illness can be beaten.
"If you catch it early and rest, it is definitely something you can overcome. I was symptom free after three days," he added.
Morris looked through his flying log and remembered he had been to Chicago, which is a hot spot for COVID-19 in the nation, and Buffalo, New York.
Currently, New York has nearly half of the nation's positive cases of COVID-19.
Though still unsure exactly where he contracted the illness, Morris is blessed to have overcome the disease and credits his healthy living and active lifestyle as a key.
Also, Morris had no underlying conditions. He stressed to take action early if someone believes they may be suffering from the disease.
Originally from Picayune, Mississippi, Morris now awaits his travel schedule from the Navy.
On April 24, he will rejoin active duty Navy after 15 years of prior service.
"Sit here at the house until I am able to travel, at which point I will be going to Djibouti, Africa. Joining the Joint Task Force in the horn of Africa," Morris said.
As of 2:20 p.m. today, 704 positive cases have been confirmed statewide with 12 deaths, according to the Arkansas Department of Health.