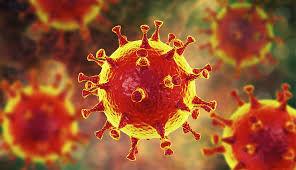 New cases of COVID-19 have increase by 687 for a cumulative total of 18,062, Gov. Asa Hutchinson reported during his daily briefing Thursday.
The top counties with new cases are Washington County with 96, Benton County with 45, Pulaski County with 44, and Lonoke and Sebastian counties both with 26.
Hutchinson said the numbers show the new cases are spread across the state.
Hospitalizations increased by 17 to 284 with 66 on ventilators. The total number of deaths rose by two, bringing it to 242.
During the 24-hour period leading up to the briefing, there were 6,652 tests completed. The June total is 141,515 tests.
The total positive cases for Saline County has been 217 cases with 41 active , 174 recovered and two deaths.
Across the country there has been 2,398,491 cases with 656,161 recoveries and 122,238 deaths.
More information about today's briefing will be in Friday's edition of The Saline Courier.