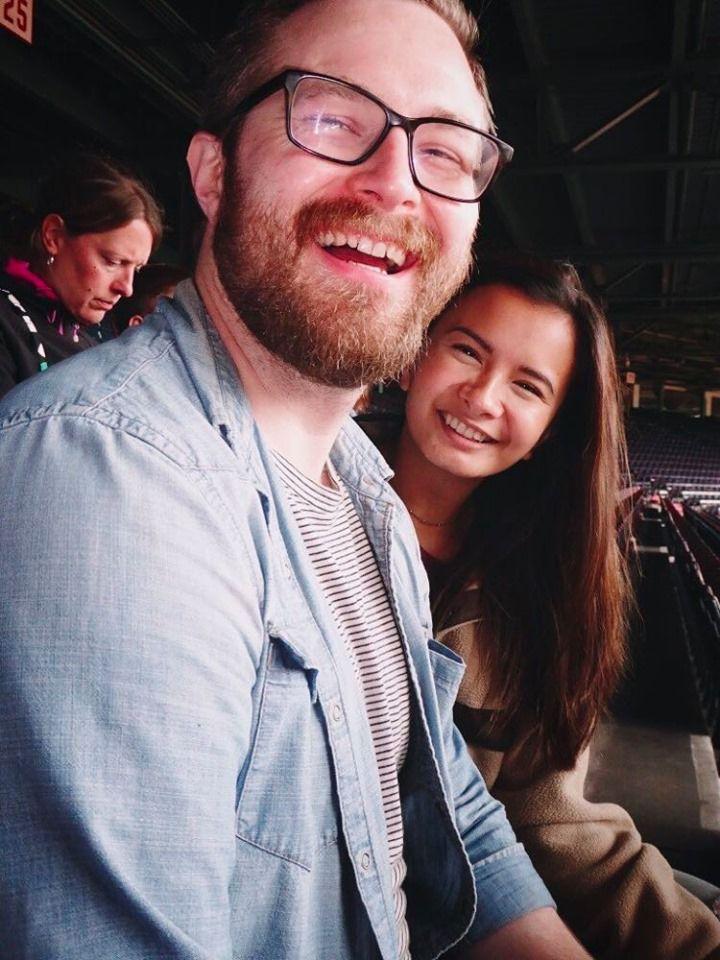 As the news from the devastation of COVID-19 in the New York City area continues to dominate the headlines, Haskell native Cameron Still, who now lives in Queens, still sees hope on the horizon.
"I've been impressed at the response from people in light of all of this," Still said. "All over the city, tenants are coming together to extend a helping hand to the people in their buildings who are more at risk. I'd like to see that kind of coming together happen everywhere. Even something as small as offering to go get essentials for an elderly neighbor can make a huge difference."
A 2006 graduate of Harmony Grove High School, Still moved to New York in August 2019 for graduate school at The City University of New York where he is studying to become a labor organizer. Along with his fiancée, Brittany Wood, the couple has been living at the epicenter of the pandemic in the country.
"Honestly, my first reaction was that this was just like every other time like Mad Cow (disease), SARS or Zika or West Nile (Virus)," Still said. "These things pop up every once and awhile, but nothing like this happens."
Still said the first time it really began to dawn on him that this was something different was when his in-person classes at CUNY were cancelled for the semester. Although he is continuing his studies online, other colleges and universities in the area have had to cancel classes entirely because the student body did not have reliable access to the necessary tools to continue classes online.
According to Still, it's been the little moments that really began to "hit home" for him on how serious the situation was rapidly becoming. Shortly after residents were encouraged to begin self-isolation, Still found himself facing a two- to three-hour wait to pay for his groceries.
"I just left and came back the next day early in the morning," Still said.
Still and Wood began to self-isolate before the official shelter-in-place mandate was put into place. While Still continues his studies, Wood is able to work from home as part of Muddy Paws Rescue, a nonprofit foster-based dog rescue organization.
One of the most shocking things Still has seen is simply the lack of people in one of the most heavily populated and visited areas in the world.
"All over the city, it's just abandoned," Still said. "It's basically a ghost town … it's majorly, noticeably less populated than normal."
Still said for the first few days, people in his neighborhood did not take it seriously.
"At this point, though, it's completely changed," Still said. "Time Square is abandoned, which is crazy."
According to CNN, as of Tuesday, New York had 75,795 positive cases of COVID-19 with 1,550 deaths.
The next closest state in numbers is New Jersey with 18,696 positive cases and 267 deaths.
In prospective, as of 4 p.m. Tuesday, Arkansas reported 523 positive cases with eight deaths and 35 recoveries.
With the shelter-in-place order still holding, Still said he has been concentrating on his studies while Wood works and together they have been watching a lot of Netflix.
"Nothing too creative so far," Still said.
He added that he wanted his family and friends back home to know that he is OK, including his mom, Michelle Garrett, his grandparents, Peggy and Lee Garrett ,and his sister, Carah Still.
While there is no set date for the mandates to be lifted, Still said he hopes that people will pay attention to the directives given all across the country, noting the dire circumstances with local hospitals running out of space to treat not only coronavirus patients, but all with medical issues or emergencies.
On Tuesday, it was announced that a field hospital has opened in Central Park for coronavirus patients. It is the first of three planned medical facilities created to help deal with the health crisis. The Billie Jean King National Tennis Center, which holds the U.S. Open, will also be converted into a 350-bed temporary hospital.
"If I had access to a bullhorn into peoples brains (what I want them to know is), take this seriously," Still said.
After seeing how devastating the outbreak has been, Still said he wants people to know that it has not been blown out proportion and that there are real people who are affected by this and dying from the illness by the thousands.
"I know it's difficult," Still said. "It's difficult for everyone, but this has to be taken seriously. Follow the guidelines."
Still fears that people in other parts of the country who haven't seen the devastation up close, aren't able to comprehend the damage this outbreak can do.
"You don't see the effects that it can have like we have out here right now," Still said. "Act appropriately and think about the people in your life who are vulnerable should you contract this or should they contract this. Imagine living the rest of your life knowing that you didn't take it seriously and you may or may not have affected your grandparents."