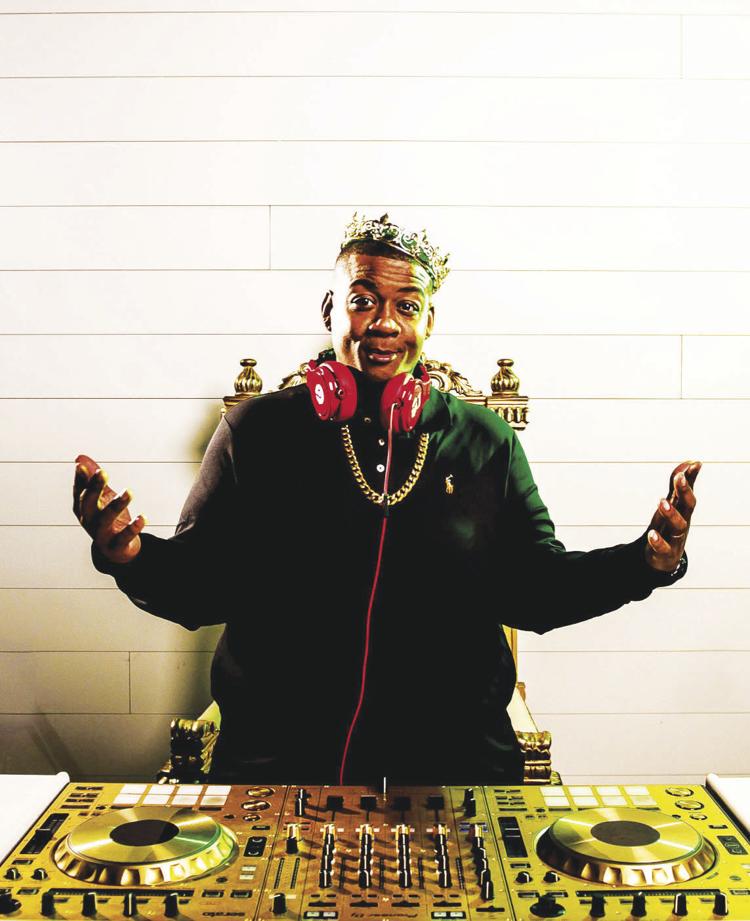 Jaris Johnson may not be a household name. However, "DJ Jelly Bean" has bolstered to new heights in the entertainment world with his ability to liven just about any crowd from behind the turntables at a wedding, birthday, prom or any other event.
Since hitting the big stage in 2012 and now becoming the most-wanted wedding disc jockey Arkansas has to offer, Johnson has rocked 317 weddings and more than 770 total events through 2019.
However, despite his growing success with Little Rock-based Central Arkansas Entertainment, Johnson's road to a career has not always been as smooth.
Johnson grew up in Southwest Little Rock, also living in Ohio and St. Louis for a time.
A graduate of Joe T. Robinson in 2006, Johnson headed off to college at Henderson State University — without a plan in place.
"I really didn't want to go to school," Johnson said. "But my mom told me I was either going to get a trade or something else. I got into Henderson and I left. I sold the stereo system out of my car to pay my first rent. But mom promised me it was going to come back."
Once getting his feet wet with his new life, Johnson began to become more of a familiar voice on campus.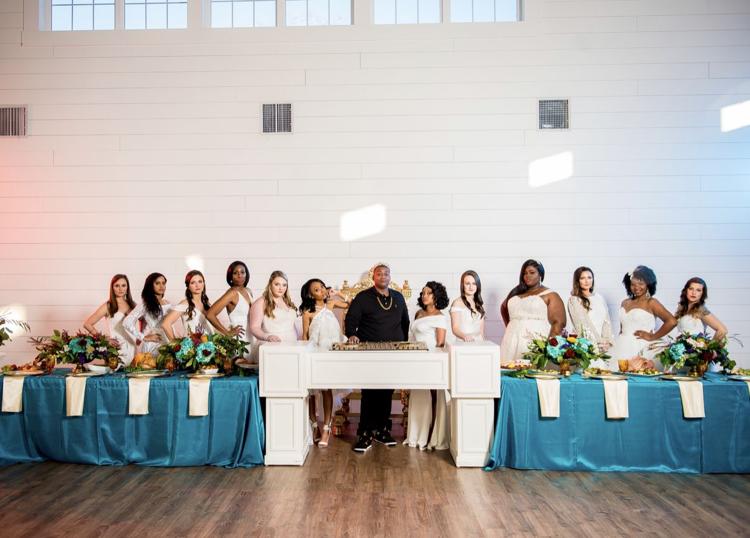 Radio practicum class with Paul Glover then turned his life around and gave him the vision that he currently reaps the benefits of on a daily basis.
"PG showed me interest from the time he met me," Johnson said. "He introduced me to HB (Derrell "Headband" Young). I used to live in the radio station (KSWH 99.9 The Pulse) — at everybody's show. I was just trying to have fun, not knowing that what I was really training myself for was people skills. I was able to connect with people on a whole different level."
Johnson said he worked as a roady for a friend in high school and gained some knowledge of the field of disc jockeying, but that Young fueled the fire even more.
Young was planning for graduation the first semester of 2006.
"He told me he had to leave his work for someone to continue," Johnson said. "I wasn't even working for the radio station at that point."
With what seemed like the entire school in attendance, Young invited Johnson up on stage. From there, Johnson was "hooked."
"It is like an adrenaline rush and I knew I wanted to do this," Johnson said. "I started building my catalog a little bit and I became DJ Jelly Bean.
While his new persona has helped him become the most popular DJ in Arkansas, Johnson admits he was not a fan of the nickname at first.
"I hated it. I couldn't stand it," Johnson said. "Who wants to be called Jelly Bean, for real?"
The name came up in class while everyone was searching for new titles ahead of starting their respective radio shows.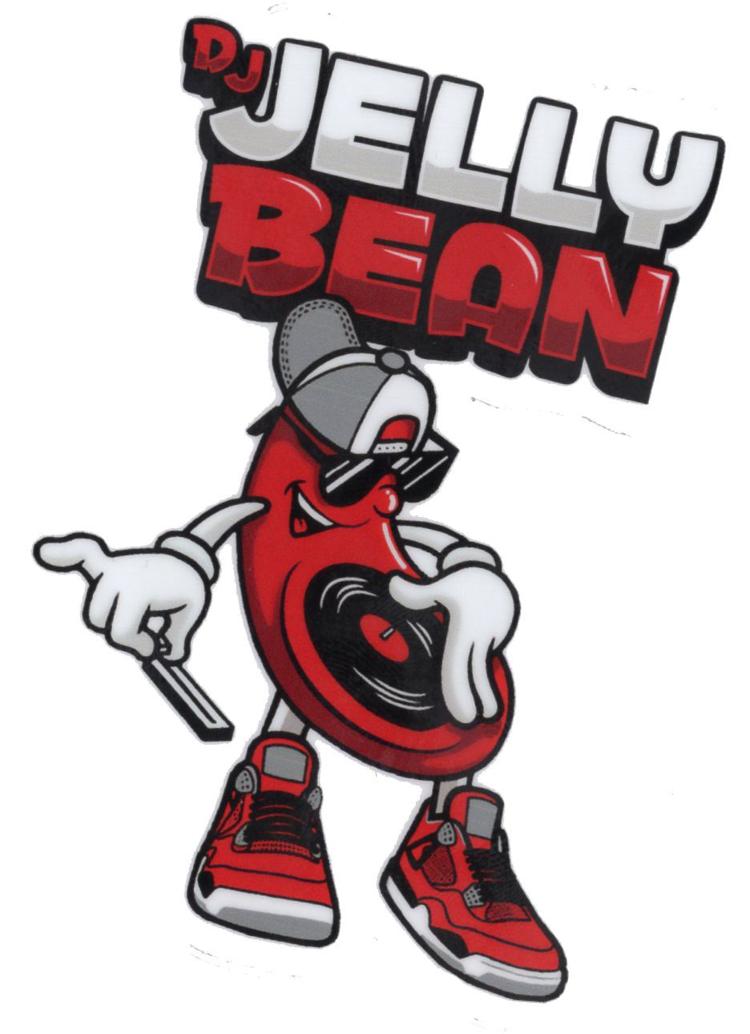 "We were in Radio Practicum my first year," Johnson said. "We were giving out radio names and radio time slots."
While Johnson was assisting others with their names, he failed to come up with his own.
"Someone in class was like 'He should be Jelly Bean.' I don't even remember who said it. At first I was like, 'No!'"
However, Johnson reluctantly agreed to the name — for the time being.
After Young graduated, Glover approached Johnson for the program director position, the youngest student he had ever offered.
"I told myself I could do it and I did," Johnson added. 
From then, "Jelly Bean" stuck and continued to grow.
Shortly after beginning his second semester, Johnson began receiving gigs through word of mouth. 
The summer of his first year of college, Johnson received a voicemail from Henderson.
"It was Jordan O'Roark calling my phone," Johnson said. "He wanted to use me to DJ the Street Dance."
From the Street Dance (a Henderson State annual function), Johnson was offered to work Welcome Week as well.
At that time, Johnson was taking gigs for $75 for the entire night, be it a fraternity party or any other event.
"Jordan told me they were going to pay me $800," Johnson said.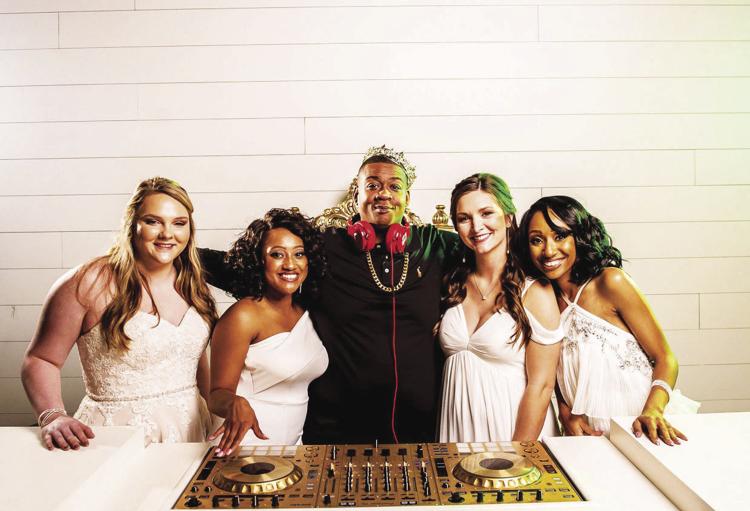 Johnson couldn't believe it. 
"When I say I needed that — I needed it," he said. "I turned around right then and gave my mom some money."
Johnson said his mom was open to the idea of him being a DJ.
He added the Street Dance gave him the full aspect of what it would be like to DJ big events.
While professional DJs use turn tables and other equipment, Johnson was equipped with a speaker and a laptop with iTunes.
"I am really trying to not mess up, for real," he said.
The Street Dance went off without a hitch.
But it was the next day that Johnson realized he had found his calling.
"It was way off in the distance, but you could here this girl yelling 'Jelly Bean!'," he said. "All my frat brothers looked at me and said 'Jelly Bean? That you?' From there I embraced the name and I have been in love with it ever since. I never thought it would be what it is now. It is a household name in Arkansas. That is accomplishment enough for me."
With everything pointing in the right direction, Johnson saw his life changing before his own eyes. He was being booked to all different kinds of events, he was the go-to guy for Henderson's hopping times on campus and he was bringing in money that he really needed at the time.
But that all came to a screeching halt.
"Had a baby," Johnson said. 
Johnson was in his senior year of college.
Without a father figure as a kid, Johnson told himself that he was not going to be out of his child's life.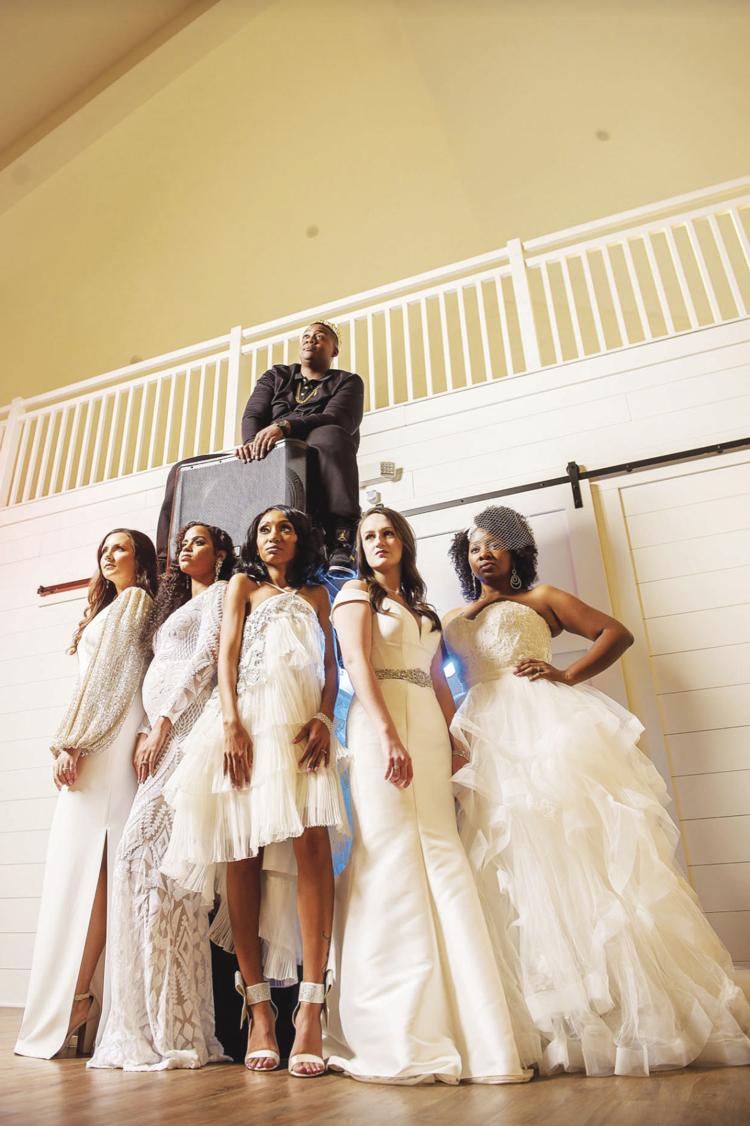 "So, I left," Johnson said. "Straight up. I didn't say bye to anybody. I was gone. I knew I had to be there for my kid."
Johnson returned to Little Rock and kickstarted Jelly Bean Entertainment. The business card pretty much gave possible customers the run down of what he offered.
Johnson's early career spiked in scheduling with birthday parties flowing in almost unstoppably after putting business cards in his aunt's shop.
"At that point, I was $150 for three hours and I had two dance lights," Johnson said. 
While Johnson's career has turned to near local celebrity level, Johnson says he is humble still.
"Everything I have ever done before this point was training me for this point," he added. "All those different kid events helped mold Jelly Bean."
Aside from his business, Johnson was a janitor at the University of Arkansas at Little Rock five days a week while taking gigs on the weekend. 
While holding down his own business, going to school and working for UA-Little Rock, more opportunities started to pop up.
"I got a call from a girl that was at Henderson with me," he said. "She asked if I had ever done a wedding, which at the time I hadn't. But I could figure it out."
"I did the ceremony and the reception. Introduced everybody in and all of that," Johnson said. "During the reception, this guy running a photo booth came up and asked who I worked for. I said 'Me,' and gave him one of my cards. He told me I was good and gave me one of his cards."
It was two years prior to that moment that Johnson had met Joe Snell at Band Camp while working a concession stand.
"Joe was on stage and had more equipment than I had ever seen before. I approached him and told him I was a DJ and he asked 'for real?'" Johnson said. 
It was when Johnson started talking about all of Snell's gear that he realized this college kid really knew his stuff.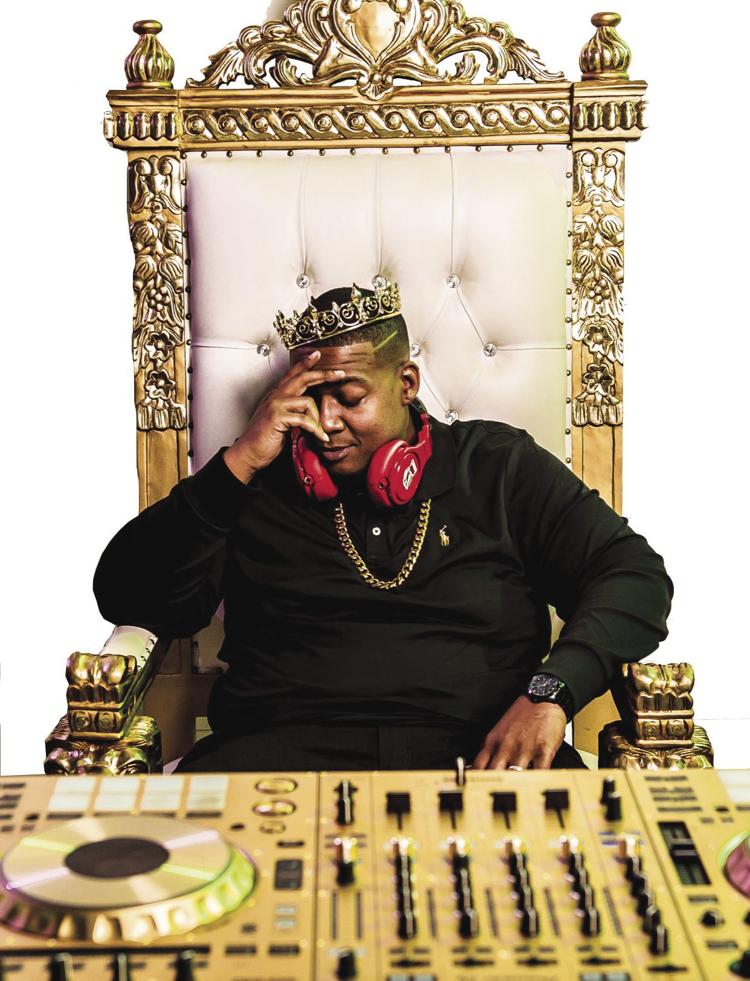 "He gave me one of his business cards and told me to call him when I got to Little Rock after graduation," he added.
Johnson ended up losing the business card.
"This dude that just gave me his business card gave me one that looked like the one Joe gave me and I am like no way," Johnson said. "He told me he was going to call me the next day so I could meet his boss."
"When I started with Central Arkansas Entertainment, it was in a storage unit on John Barrow Road in Little Rock," Johnson said. "I walked in, Joe saw me and couldn't believe it was me."
Johnson confessed to losing the business card.
"From the first time I met Jelly Bean, I saw a spark in him that you don't ever really see, not only in DJs, but people in general in this industry," Snell said. "That's what caught my attention — his love for people. He has a love for people in the way he interacts and can really grab their attention and make them love being around him.
"I told him he had the potential to do huge things in the industry. This was eight years ago. I don't think he ever dreamed he would be where he is at now. This last eight years has been a huge eye-opener for him."
During the meeting Snell set up some equipment and asked Johnson to show him what he could do.
"I let him have it. I planned on going for 20 or 30 minutes. He told me to cut it off after two," Johnson said. "I cut it off and (Snell) asked how much I charge. He got real quiet and looked around and then he walked up on me and asked my name again. He said, 'You will never do that again for $150.'"
Johnson didn't believe him at first.
Snell looked at Johnson's business card and told him he would pay him $50 per hour to leave Jelly Bean Entertainment.
"He told me I was good and that my mic presence was in full effect. He said I had his full attention from the time I touched the microphone and that I could be a force to be reckoned with with the right training," Johnson said. 
Snell said he wanted Johnson to work for him.
"I told him 'I would work with you," Johnson said.
Snell said he could respect that.
"I told him I was going to put him in places he had never been before," Snell said. "But that it was up to him what he did with them. He took them and he ran with them. He has grown through the process and he has done really special things."
A couple months later, Johnson received a call from Snell with an opportunity to shadow.
The gig was at Chenal Valley Country Club. Johnson helped with set up and then stepped back and watched.
"After we were done, he took me home and I was living with my mom," Johnson said. "When we pulled up to house, Joe cut the car off and got out. I asked him what he was doing and he told me he was going to come in and meet my mom. I told him he probably needed to go and he didn't understand. I said, 'Bro, do you know where you are?'"
Snell knew exactly where he was.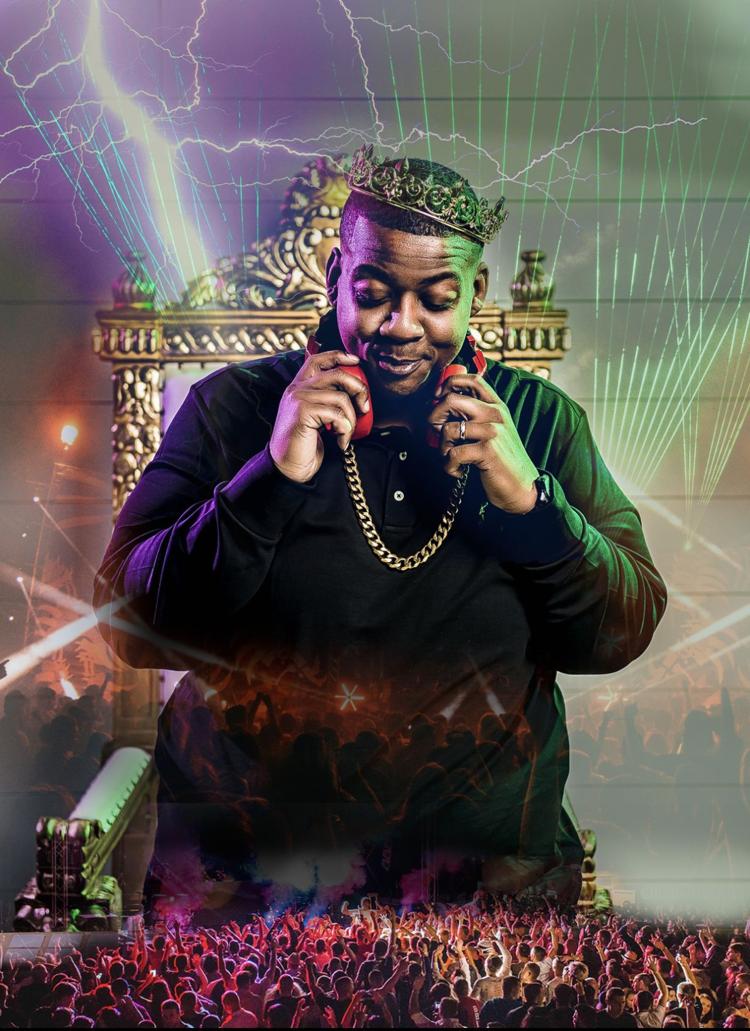 However, Snell showed up with most of Johnson's family over at for a gathering.
"You could hear a pin drop in that house," Johnson said.
A month later, Johnson booked his first wedding.
Johnson said he was nervous the entire day. But everything went as planned.
More and more weddings began rolling in for Johnson.
"I could almost set my watch to this," he said.
To this point, Johnson had not told Snell that he was a janitor.
It wasn't until Snell was working a gig at UA-Little Rock that Johnson had to reveal his day job.
"Snell came through and said 'What's up' to me," Johnson said. "Chris, my boss, asked Joe why he was talking to me because I was a janitor. That's when Joe told him I was one of the best DJs on his roster and told Chris to apologize."
Johnson said he was blown away. 
"It was then that mine and Joe's relationship changed," he added.
Snell threatened to pull his contract from the gig without an apology. 
"I didn't know he had my back like that," Johnson said.
Starting A Forever Family
About four years ago, Johnson ran into an old flame, eventually marrying in November 2015. Johnson and Quinne have two children together, also sharing two.
"My wife gave me so much when I thought so much was gone. She has been there through the custody battle and through me working on the weekend and every major point in my career — she has shared it with me," Johnson said. 
Quinne was working at Club Level in Little Rock and Johnson was in a difficult time in his life when they started seeing each other again.
Having started a job at Baptist Medical Center, Johnson was given an ultimatum of either working for the hospital or working at Central Arkansas Entertainment.
"Joe told me I was working with him," Johnson said. "I didn't know that the company had gotten so big that he was employing people. I was setting up lights, running sound, all of that. But I was still a DJ. I was still Jelly Bean, but Jelly Bean was working for the company."
Johnson said he was living the bachelor life at the time and Quinne calmed him down a lot.
"She made adjustments and helped me make things better," Johnson said. 
Quinne was ready to leave Level and joined Central Arkansas Entertainment as a salesperson.
Johnson would eventually propose to Quinne at a bridal show in Little Rock some time later.
The two would also announce the gender of their first child together during a bridal show. Also, Quinne surprised Johnson with the news he was going to be a father once again while on stage at a bridal show.
"Jaris and Jelly Bean are one in the same," Quinne said. "It is crazy because he has actually found a way to work and make money but still stay home with his family. Our kids are his number one supporters."
Quinne said she remembers when Johnson called her from college and said he was going to be a DJ.
"I didn't really say I didn't support him, but I didn't see it working," she added. "But then that next semester, all you heard about was DJ Jelly Bean. He made it work."
The two connected back together after Johnson's return to Little Rock.
"After we got engaged it was like everything was shot out of a cannon," Quinne said. "He went from gigging once or twice a month to two or three times a week now."
Quinne added that their son and daughter pitches Johnson's work during school, giving business cards to teachers and other faculty.
Johnson's life has changed from his days at Henderson to where now he is booked nearly every weekend through 2020. 
"Some of the people I am coming into contact with I would never come into contact with if it weren't for the company," Johnson said.
A number of the friend's Johnson has made are caterers that work the same weddings or events. One being Executive Chef Serge Krikorian of Benton.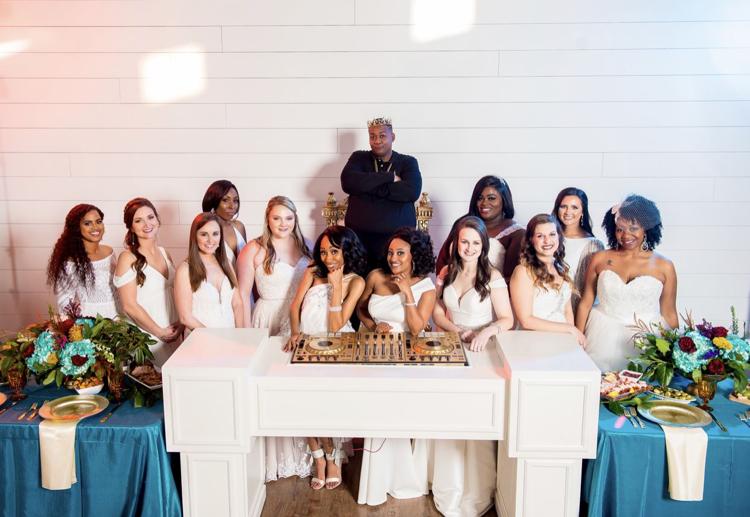 "Professionally, the difference between Jelly Bean and most other DJs is he connects with the crowd," Krikorian said. "He is out there even at a wedding. He makes sure the crowd is having a good time. He is not just behind the mic or the music. That is very different because there are a lot of DJs that stand there, play the music and do nothing else."
While Krikorian is a fan of Jelly Bean, he said "Jaris Johnson" is a nice guy and someone you want to be around.
"He is wanting to improve and be successful. He is trying new things and improving constantly, not only in his professional life, but also in his personal life."  
Johnson continues to put his name out there, working every event he can possibly schedule.
But aside from being a regular DJ, Johnson said he wants to be the most sought-after wedding DJ in the state, and one of the most popular in the country.
Snell said he laughs when the two are working a bridal show because he could be talking to a bride about what is offered and that Johnson will be surrounded by 10 or 12 brides at the same time.
"He will be talking to all 12 at once," Snell said. "They love his personality type. He is so bubbly and vibrant that he draws people to him. That is why I love him. Also, he has a good heart and I mean that with everything. Not everybody in this industry does. Jelly Bean is about the people and that is why he has done so well. Because of that, he is one of the highest paid DJs in Little Rock."
While Johnson has his sights set on the moon, Snell believes there is no reason why Jelly Bean won't reach new heights.
"He will go bigger, but he also realizes it is a process," Snell said.
Central Arkansas Entertainment rocks 16 DJs, holding one of the top spots for most-desired event entertainment producers in the state.
Stay connected with Johnson on Facebook: DJ Jeallybean; Instagram: djjbean; and YouTube: Dj Jellybean Brides.