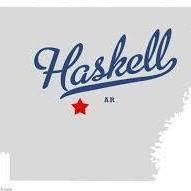 During a recent meeting of the Haskell City Council, a father expressed concerns about the actions of some of the city's police officers. 
Quinn Best, who works in law enforcement himself, informed the council that he has spoken with Mayor Roy Carman and Police Chief Mike Watson about the situation, and he feels that appropriate action was not taken. 
Best explained that his daughter was stopped by a Haskell officer, who gave the minor a warning and spoke with Best on the phone.
"After the stop, he decided to follow my daughter around," Best said, adding that the officer then reached out to the girl on social media. 
"It goes against everything I've ever taught her as a parent, and as a law enforcement officer. We're not there to prey on you, or to get a date, or to think we look good in a uniform. Our job is to take care of you," Best said. "My kids are off limits. She's a minor." 
Best noted during his presentation that this was not a criminal matter; instead, it was an ethical and moral one. 
"I'm just asking you to take a hard look at your police department," Best said during the meeting. "It's my daughter. This is personal to me. Looking at this council, some of you have daughters."
Best told the council that he has made a formal compliant involving the matter and told members of the council that other parents have expressed similar concerns to him about similar actions involving other officers. 
Both Carman and Watson said that action was taken involving the matter, but they could not discuss specifics.  
Watson told Best that an  investigation was conducted and "disciplinary action was taken"on two officers while noting that it is illegal for him to discuss details since it is personnel matter. 
"I don't take it lightly," he said, adding that the city has approved a new policy involving social media.  
While addressing other attendees, Watson said that he takes every complaint seriously and no one should be afraid to take a complaint to him. 
When The Saline Courier called the mayor's office for a comment, a representative said city officials was informed by the city's attorney not to comment.