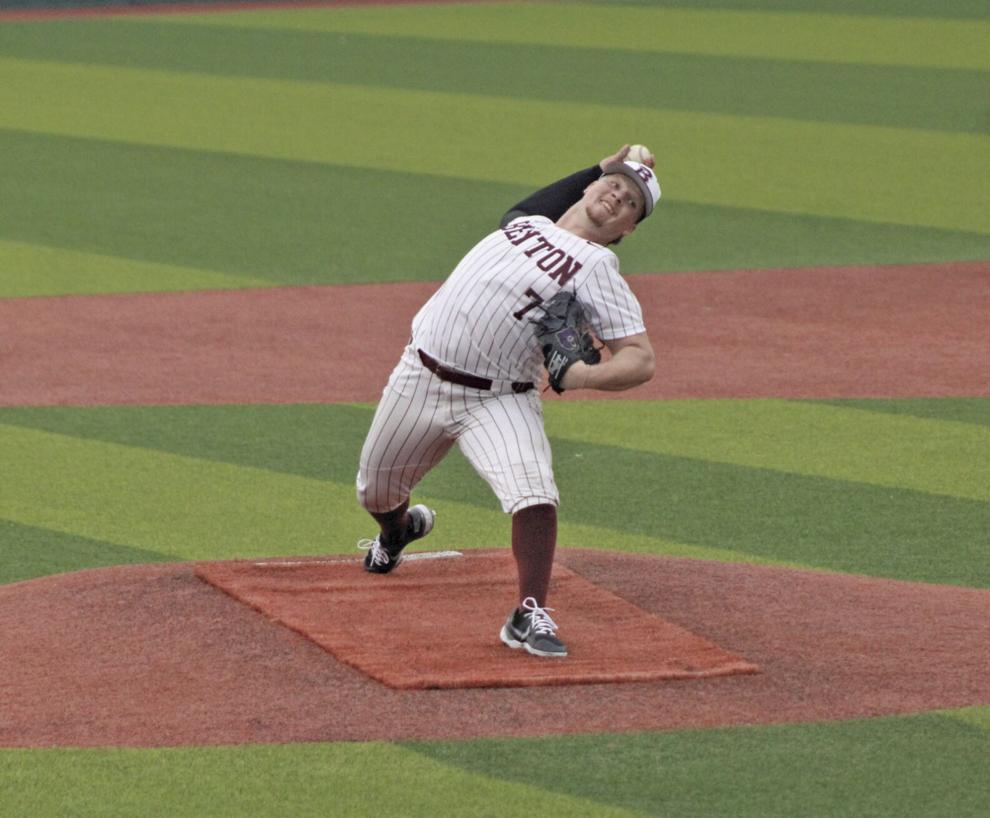 HOT SPRINGS – With Benton senior Jake Jones on the mound, the Hot Springs Trojans had no chance this past Friday in 5A South Conference play in Hot Springs. Jones held the Trojans to just one hit and one walk on Friday, striking out 16 in a complete-game shutout, a 4-0 win over Hot Springs. The Panthers swept the season series with the Trojans (3-9, 0-6), also shutting them out Tuesday (10-0) and improving to 2-2 in the South, 4-4 overall. 
Jones was dominant as he retired the first 14 Trojans before giving up a two-out single in the bottom of the fifth, but came back to strike the next man out to get out of the inning. A one-out walk in the bottom of the seventh was Jones' only other baserunner as he induced a ground out and a wild pitch allowed the runner to third, but the senior Panther struck out the next man looking to preserve the shutout. 
Benton would get on the board in the top of the second stanza when senior Brooks Lane walked with one out, stole second and scored on freshman Marcus Bates' double to right field for the 1-0 lead. 
It stayed a 1-0 game until the fourth when senior Justin Mitchem singled to start, stole second and scored on Lane's double to right for the 2-0 advantage after four. 
Benton senior Seth Mejia, who reached on a one-out single, scored on an error in the fifth frame before Lane, who doubled again, scored on a wild pitch in the sixth to set the 4-0 final.
Lane led the way at the plate going 2 for 2 with two doubles, two runs and an RBI, with Bates 1 for 3 with a double and RBI. Mejia and sophomore Broc Mattox both went 1 for 3, with Mitchem adding a hit. 
The Panthers are back in action on Thursday as part of Joe T. Robinson's Tourney, hosting Valley View (5 p.m.) at Everett Field at Panther Stadium in Benton. The Panthers also play Houston Friday at 10 a.m. and Shiloh Christian Saturday at 1 p.m., with all games in Benton.