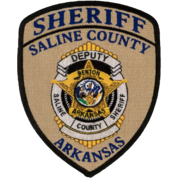 A driver is charges after a fatal two-car collision Sunday night in the area of Chicot Road and Veasy Street.  
According to Lt. Ron Parsons, with the Saline County Sheriff's Office, the driver, who was allegedly intoxicated, was traveling northbound Chicot Road when his car hit a van head on shortly before midnight Sunday. 
The 15-passenger van had a family of 10 inside, including two adults and eight children. The father, who was driving, was killed in the wreck and the mother and children, ages 2 to 15, were injured.   
The mother and three of the children are currently listed in serious condition, Parsons said. 
The driver of the car lost his leg as a result of the wreck, Parsons added. 
In connection with the collision, the driver of the car is facing charges of DWI and manslaughter. Other charges are pending.Parsons also mentioned that the driver also has a pending DWI case in Little Rock. 
None of the individuals names are being released at this time, Parsons said.