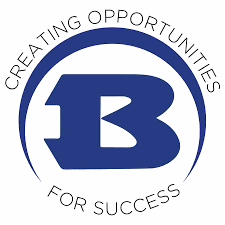 Editor's Note: due to the number of applicants for the position, one story featuring half the candidates will run today and a second story featuring the rest of the candidates will run tomorrow.
The Bryant School Board recently put out a call for applicants to fill a vacancy in Board of Education At Large Position B.
The board received the resumes from 16 applicants interested in the job.
The position is being vacated by Danny Chism, who has served on the board since January of 2017. He has been board secretary for two years. His resignation is effective June 30.
The first eight applicants are featured below.
• Scotty Adams is a regional account manager for PerfectVision Manufacturing out of Little Rock. He has also worked as a Realtor, a vice president of sales and marketing, a salesman and a weekend sports anchor.
He graduated from the University of Central Arkansas in 1999. He volunteers with the March of Dimes and Baptist Health NICU.
Adams has lived in Bryant for 17 years. His eldest two children attend Bryant schools and his youngest will when she gets old enough.
He was able to work with district leaders and Superintendent Dr. Karen Walters during the millage election.
• Terrah Alexander is a clinical dietician for the Central Arkansas Veterans Healthcare System. She has also been the acting assistant chief of nutrition and food service and a food services systems management dietitian for that organization, a nutrition and food service manager and coordinator and a long-term care dietary consultant.
She graduated from the University of Central Arkansas with a bachelors in 1999 and a masters in 2004. She is a graduate of Bryant High School.
Her son attends a Bryant school.
• Shawn Best is the owner of Farmers Insurance - Best Agency. He has also been a commercial broadband manager, an assistant to the president of Fleming Enterprises and a regional sales manager.
He graduated from Henderson State University in 1999. He has earned the honor of Eagle Scout.
Best has lived in the school district for four years. Two of his three daughters attend Bryant schools and the third will start in the fall.
• Jacob Brady is a performance improvement analyst for the Arkansas Heart Hospital. He has also been a floor registered nurse, a project manager and a lead server.
Brady is a Bryant High School graduate and graduated the University of Arkansas in 2015.
He has also been a volunteer assistant baseball coach.
• Christopher Skelley is an internal medicine physician in Bryant.
He received his bachelors in 1995 from Arkansas Tech and his medical degree in 2002 from the University of Arkansas for Medical Sciences.
Skelley is a volunteer for the Make-A-Wish foundation and has served on the American Heart Association Heart Ball executive committee.
He has two children who attend Bryant schools.
• Chad Coats is a beautification coordinator for the Arkansas Department of Transportation. He has also worked as a mechanic, journeyman carpenter, customer service representative, field supervisor, operator and a utility coordinator.
He graduated from the University of Arkansas at Little Rock in 2010.
Coates has lived in Bryant close to 15 years and has two children attending Bryant schools.
• J.P. Jordan is the chief of the Bryant Fire Department. He has also served as chief in Stuttgart, and been an adjunct instructor, a fire prevention officer, field supervisor, fire fighter, driver and EMT and a drafter and operations manager.
Jordan received a bachelors in 2010 from Columbia Southern University and a masters in 2013 from the University of Memphis.
His community involvement includes, Knights of Columbus, Bryant Public Schools Scholarship Advisory Committee, Boys & Girls Clubs of Bryant Security Advisory Committee and the Arkansas Juvenile Assessment and Treatment Center Community Advisory Board.
One of his daughters graduated Bryant High School in 2018 and the other still attends.
• Lauren Lisowe is a CRM manager and senior analyst for Riggs Cat. She has also worked for ACS/Xero/Cognizant and as a set up configuration analyst.
She got her bachelors from the Georgia Institute of Technology in 2003. She attended Bryant High School.
Lisowe is president of Lisowe's Lights non-profit, and part of or has been a part of ADCPO, the National Association of Junior Auxiliaries, Junior Auxiliary of Saline County, Court Appointed Special Advocates, Safe Haven of Saline County Board of Directors, Bryant Kids Triathlon, Boys & Girls Clubs of Bryant, Saline County Kiwanis Club and Leadership Saline County.
The remaining eight candidates will be featured in a story in Wednesday's edition of The Saline Courier.
Candidates will be interviewed as part of the Bryant School Board meeting starting at 5:30 p.m. on Thursday at Bryant Junior High School.