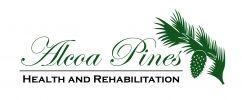 According to the Arkansas Department of Health, Alcoa Pines Health & Rehabilitation in Benton has an outbreak of COVID-19.
Currently, there are 20 residents active with the virus, along with 17 active staff members or health care workers. 
According to the ADH, a total of 18 staff of health care personnel have tested positive with one recovering.
The ADH reports facilities that have had cases in the last 14 days.
Across the state, only two facilities have more positive residents than Alcoa Pines, including Alma Health & Rehabilitation Center with 44 and Beebe Retirement Center in Beebe.
A spokesman at Alcoa Pines declined to speak on the matter at this time. 
The Saline Courier will continue to follow this as more information becomes available.