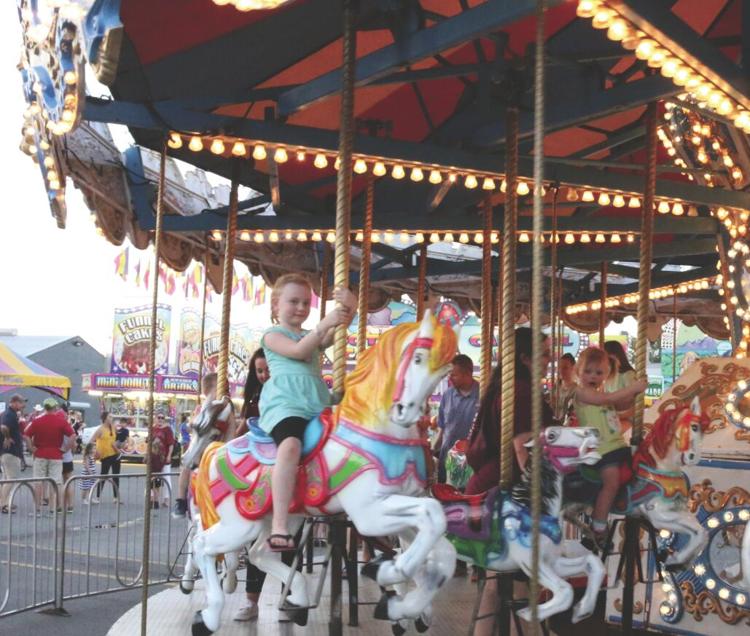 The 2020 Saline County Fair, Rodeo & Bull Riding has been cancelled due to coronavirus concerns, the fair officials announced Monday.
"This was an extremely tough decision. The health and safety of all involved has remained our top priority throughout the decision-making process," Mollie Wright, president said in a statement. "This is the first time I know of it being cancelled in its 112 years of existence. It saddens each of us, but I believe it is the safest and most responsible decision. It would be almost impossible to follow the state guidelines for large community events and still have the traditional festivities everyone is accustomed too. "
The annual junior livestock show and auction will still take place on Sept. 12.  It will be limited to volunteers, exhibitors, their immediate families, leaders, buyers and sponsors.  
"These kids have prepared all year for this, and they would be devastated, if they couldn't show after all of the time, effort and money that has been invested.  Many would not be able to participate next year, if we didn't proceed on with this year's show," the statement said. "The Fair Association is heart-broken that it cannot host the normal event this year, but we look forward to next year being better than ever."
The 2021 Saline County Fair, Rodeo & Bull Riding is scheduled to run Sept. 7 through 11 at the Saline County Fairgrounds.