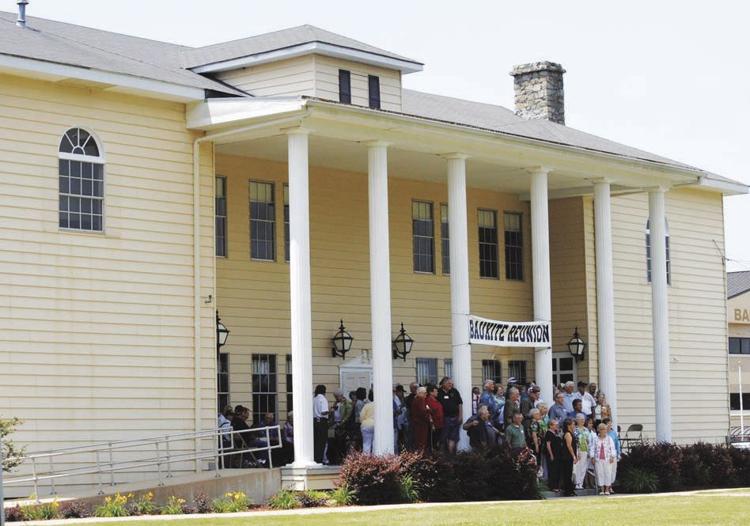 Joe DuVall, president of the Bauxite Historical Association and Museum, recently announced the unanimous decision of the board to cancel the 39th annual Bauxite Reunion on May 30.
Following the guidelines of state and national leaders regarding the coronavirus pandemic, the BHAM Board felt it must comply with those recommendations. This is the first time since its inception in 1981 that the event will not be held.
For the past 39 years, former and present residents of the once company-owned town of Bauxite have gathered at the Bauxite Community Hall on the Saturday before Memorial Day.  "This is a social gathering attended by a special group of people who have not seen each other for some time," according to DuVall. "And has been appropriately dubbed The Annual Bauxite Reunion."
The reunion was first borne in 1981 by Arnold Wright and many others who assisted him, who had a desire to keep alive the history of their small hometown. A potluck luncheon was provided that first reunion, which was well attended at the Bauxite Community Hall.  
The traditional gathering has continued now for the past 39 years. The attendees come together with greetings exchanged with hugs and handshakes, and a frequent pat on the back.  Instantly, old stories begin, usually with "Do you remember ... ?"
Since its inception, the annual Bauxite Reunion has been blessed with good weather. It has never rained during the event, sometimes before and after, however. This special good-weather greeting has impressed attendees from across the United States. For many former residents of Bauxite, it is an annual tradition to "come home again." Presently, instead of a potluck dinner, attendees settle in the large hall where a lunch menu of hamburgers with all the trimmings can be purchased.  Comfortable eating areas are provided for continued visiting with old friends.  
A casual choir of "community singers" directed by anyone nearby, is quickly assembled to start BHAM's annual meeting by leading the guests in a few familiar hymns. The singing segment ends with "My County tis of Thee," which sets the mood for honoring all veterans present, especially Bauxite veterans.
After the annual meeting, renewed friendships and sharing fond memories of living in Bauxite, the usual large crowd always seems reluctant to leave when the reunion meeting is adjourned. Many linger, strolling one last time through the large museum, then relaxing in the rocking chairs and old church pews on the front porch of this southern plantation-style building.
When two or more people come together again after a long period of separation, it is called a "reunion."  When two or more Bauxite old timers come together after a long period of separation, it is called a Miner Celebration.
Look forward to next year for another Annual Bauxite Reunion and Miner Celebration on the Saturday before Memorial Day, May 29, 2021, when we gather again for this annual event.