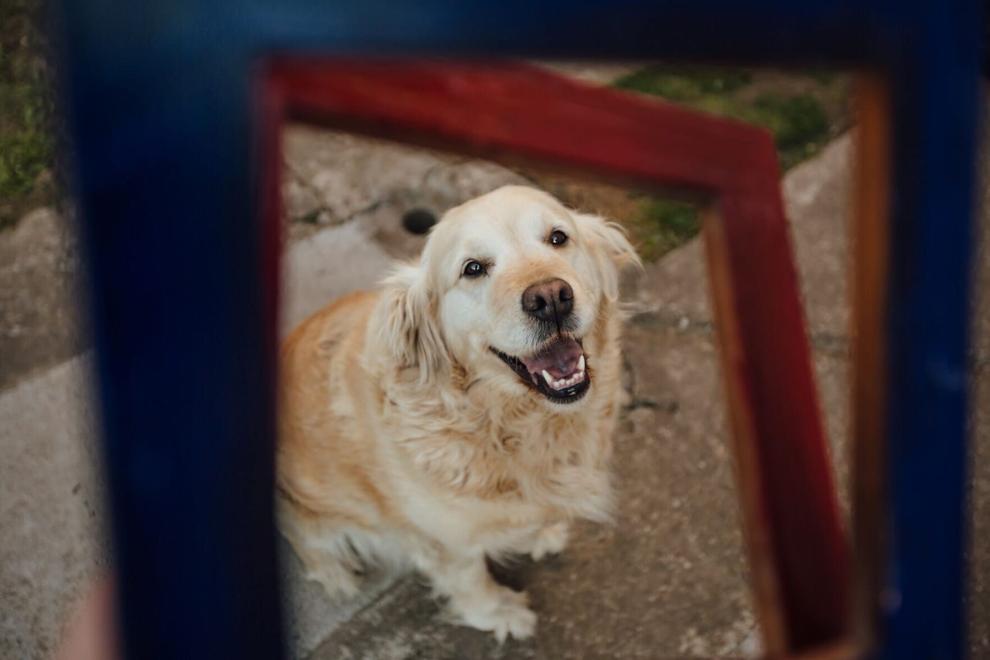 The United States Attorney for the Eastern District of Arkansas has filed a lawsuit against two Malvern residents who are accused of creating a scam to sell purebred, registered puppies that did not exist.
According to court documents, Helda Verla Berinyuy and Thierry Assoueesoh Ekwelle, both 31, are being charged with one count of conspiracy to commit wire fraud and 22 counts of wire fraud.
"Allegedly, from August 2018 through November 2020, Berinyuy and Ekwelle used websites to advertise the sale of purebred, AKC registered puppies such as French bulldogs, boxers, toy poodles, English bulldogs and others, when in fact, they did not have any puppies for sale," the Department of Justice said in a press release.
According to court documents, beginning in 2018 the duo orchestrated an internet fraud scheme advertising purebred, AKC registered puppies at discounted prices that deceived and harmed consumers across the county. Consumers used money transmission services such as Western Union, Walmart Money Center and Zelle to pay the pair for dogs such as French bulldogs, shih tzus, German shepherds and other popular breeds. None of the dogs ever existed.
"Even after an arrest and felony conviction related to their scheme, defendants continued their 'puppy scam' enterprise," court records said. "The defendants used false and fraudulent promises and documents regarding shipping fees, and more recently, coronavirus exposure, to extract successive payments from consumers."
One of these men had previously been convicted in Saline County for similar actions.
The Benton Police Department was contacted by the manager of Harp's Grocery in 2018 in reference to several fraudulent Western Union transactions that occurred in October of that same year.
The manager reported to a BNPD officer that since August 22, 2018, two black males, later identified as the defendants, were using a "puppy scam" to solicit money from consumers through Western Union. The defendants used various identification cards with their real photos but different names, addresses and states to obtain the funds from the transaction – usually ranging from $500 to $700.
On Jan. 11, 2019 BNPD officers responded to Harp's in reference to a "fraud in progress."
"There, the officers made contact with defendant Berinyuy," court documents state. "(The manager) identified him at that time as one of the two suspects involved in the Western Union transactions."
The officers arrested Berinyuy at that time and during that process, a wallet fell from Berinyuy's pants that contained a South Carolina identification card with the name "Maxuel Degan Jones" and a photo of Berinyuy, several small photos that matched the photo on the identification card, and cash. The officers determined that the Jones identification card was fraudulent. A second wallet was also found on Berinyuy's person that contained several more photos matching the ones in the wallet that fell from Berinyuy's pants. At that time, the manager confirmed that Berinyuy was responsible for the fraudulent transactions that occurred on Aug. 22, 2018, for $719, another on Oct. 1, 2018, for $520, and one on Oct. 14, 2018, for $500. Court records state that he used a different name for each transaction, including the alias "Jamie Smith Mackie."
The BNPD identified the consumers whose Western Union transactions corresponded with the dates identified by the manager as transactions in which Berinyuy obtained funds.
On Sept. 19, 2019, Berinyuy was sentenced in the Saline County Circuit to 36 months' probation for Theft of Property, a class D felony and forgery, a class B felony.
Court records state that the felony convictions did not deter Berinyuy's fraudulent and deceptive trade practices related to the advertisement and sale of puppies on the internet.
In 2020, a number of consumer complaints related to the online sale and non-delivery of puppies was trending with both the FTC, the Better Business Bureau and the state of Arkansas.
The pair would create fraudulent websites for the puppy sales and when each website would eventually be discovered as fraudulent, the pair would take the site down and publish a new one in its place, according to court records.
Using the websites, the defendants would advertised AKC-registered puppies at a 50 percent discount and a two-for-one special for $999. The defendants also offered health guarantees for the puppies and claimed to be experienced breeders with a business that was "veterinarian owned and operated."
The defendants also allegedly created a number of other websites and email addresses that impersonated legitimate businesses that they used to communicate with and deceive consumers for their ongoing "puppy scam" enterprise.
Defendants used their sites to deceive consumers into believing the validity of their claims and requests about shipping carriers and associated costs. To this end, they even advertised shipping at a discounted rate or shipping with a "nanny." In order to fleece consumers further, defendants contacted consumers and posed as representatives from Little Rock Municipal Airport soon after consumers completed the transactions to purchase the puppies," court records state. "Consumers were led to believe that the airport required a special crate, which cost $900, to ship the puppies. Defendants told consumers that the $900 fee was refundable minus a small rental fee. In some instances, the defendants posed as an airport official to trick consumers into paying for expensive 'insurance.'"
Over the course of 11 months in 2020, the defendants  swindled from consumers at least $86,771 using Walmart's money transfer platforms. Defendants picked up funds from Walmart stores all over Arkansas, including Benton, Bryant, Pocahontas, Walnut Ridge, West Memphis, Hot Springs, Conway, Malvern, Cabot, Little Rock, Hope, Sherwood, Arkadelphia, Fayetteville, Jacksonville, North Little Rock, Greenbrier, Searcy, Beebe, Russellville and Texarkana.
"The indictment alleges that each purchaser sent the defendants an amount of money ranging from $500 to $5,000. The defendants would use various aliases to pick up the money, which was sent via Western Union and Walmart transfers at various locations throughout Arkansas. As a result of the scheme, according to the indictment, Berinyuy and Ekwelle 'sold' puppies to approximately 153 victims from multiple states and received approximately $110,691.50," according to the release.
Berinyuy and Ekwelle will appear for arraignment later this month before United States Magistrate Judge Thomas Ray. The FBI is conducting the investigation. Assistant United States Attorney Pat Harris is prosecuting the case.
Berinyuy and Ekwelle were reportedly Cameroon citizens who came to the United States to attend college at Arkansas State University Three Rivers in Malvern and were neighbors. Ekwelle eventually became a naturalized American citizen.