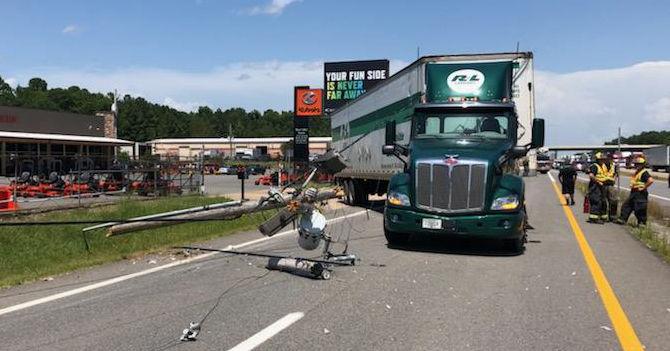 Law enforcement and firefighters are currently responding to an accident involving a semi-truck on the service road of Interstate 30 near River Valley Tractor. 
The truck struck a power pole causing the power line to fall on top of the truck. 
First responders had to close the entire interstate near the accident which caused severe delays. All lanes of traffic are back open now.