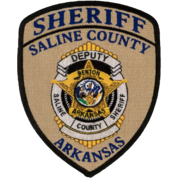 According to the Saline County Sheriff's Office, an active shooter who was in the city limits of Shannon Hills is now in custody. The incident occurred in the area of Laddie Drive.
Captain Ron Parsons with the Saline County Sheriff's Office said no injuries were reported.
The name of the individual is not being released at this time, and the incident is currently under investigation. More information will be released as it becomes available.
Because of the shooter, Bauxite Public Schools officials announced schools were under lockdown this morning, but it has since been lifted.
Devin Sherrill, spokesperson for the Bryant School District, said that the district officials were made aware of the situation.
"We were aware and monitoring the situation in case it posed a threat to students and staff," she said. "Based on the information we had, we did not go into lockdown."