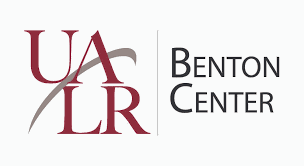 During a meeting of the UA-Little Rock Benton Advisory Board on Thursday, board members stated that they have been notified that the campus will close in June of 2020
"The purpose of this meeting is to get everyone on the same page about what everyone seems to know except me until (last) Tuesday," said board chairman Wade Partridge. "It seemed that everyone other than the UA Advisory Board was told that (the Benton Campus of) UALR was closing. It really was frustrating for those of us that have been doing this for 10 or 15 years that we're the last to know."
Partridge said that he expects the school to keep the news quiet until the board of trustees of the University of Arkansas system meeting in January. The system will need to approve any decision the school makes in regards to closing the campus. He also stated he believed any attempt to receive confirmation of the closure from Executive Vice Chancellor and Provost Dr. Ann Bain would not be successful.
"What you are going to get is 'we are reevaluating all of our positions and we're looking at every option and we have to cut $5.2 million dollars out of our budget,'" Partridge said. "They are scared politically to say anything definitively without the board of trustees blessing."
When contacted by The Saline Courier, Bain provided the following statement via e-mail through Associate Vice Chancellor of Communications and Marketing Judy Williams.
"Over the past year, UA Little Rock has undergone a comprehensive review of institutional effectiveness of all of our academic and non-academic programs," Bain said. "We are currently actively involved in academic planning that includes interfacing with key groups to obtain current information on the educational needs of our community partners.
"One of our largest and essential partners is Saline County, the second highest county we serve in student population. We have been evaluating our service to Benton and the rest of the county closely, looking at ways we can best serve students and the business community. Over the last several years, the UA Little Rock Benton Center has had a significant increase in enrollment in online courses and a corresponding decline in enrollment in face-to-face courses. At the same time, Saline County student enrollment at UA Little Rock has remained steady. We are working closely with school districts in Saline County and are very pleased that our applications for fall 2020 are up significantly.
"We continue to evaluate what measures we should take for the Benton Center and hope to make some decisions soon. We will do this in collaboration with the UA Little Rock Benton Advisory Board and the Benton Mayor's Office as we determine the most effective way to serve Benton and Saline County.
"We remain engaged and invested in Saline County as evidenced by a growing enrollment, as well as our commitment to dedicate a student recruiter exclusively to the county," Bain said.
"UALR wants to maintain a presence in Saline County," Partridge said. "I don't know exactly what that means, but they are trying to get into the CTE center. I think that ship has sailed, but that's for them to fight. They also have a good relationship with Saline Memorial."
According to Partridge, the hospital and the school are currently engaged in a partnership where nursing students who agree to stay at Saline Memorial for a period of time are able to attend school for free.
"They would like to enhance that," Partridge said.
Partridge, Bain and Benton Mayor Tom Farmer met on Tuesday to discuss the school.
"Mayor Farmer expressed the desire for the city of Benton to retain the building and the land," Partridge said. "Based on my conversation with Dr. Bain, they (UALR) do not want the building or the land."
Partridge said that he believes the Benton School District would also be interested in the building and, additionally, developers have also already approached UA Little Rock about the land.
"I would probably fight (developers purchasing the land) personally," Partridge said. "I can't speak for the board. To me, the city of Benton arranged and orchestrated that donation–First Security Bank giving the land to UALR. The city of Benton has been maintaining the field…and has absorbed the utility costs of the field for years now. It just makes sense to me that the city of Benton gets it back."
Board member and BSD Assistant Superintendent Dr. Eric Saunders was also involved in Thursday's meeting. While nothing official has been approved or moved on, Saunders did say that the district is "growing like crazy" and that the district has toured the building in question and looking at options.
At the most recent Benton City Council meeting, Benton FC General Manager Terry Benham approached the aldermen about C.W. Lewis Field and possibly having the city acquire the land and working out a partnership for the growing football (soccer) club.
"I think there's a lot of different ways we could go about it," Benham said at the council meeting. "The bottom line is that we want to get C.W. Lewis back in Benton and we want Benton FC to call that home and it truly be our home and not some place we have an opportunity to play."
Benham requested that the council consider putting together a letter of support to take to the UA Board of Trustees in January asking them to work with Benton FC on getting the stadium.
One of the main duties of the advisory board is the provision of scholarships to students attending the Benton Campus and a large portion of their fundraising efforts were based upon that premise. Board members indicated their concern over making sure that the donated money is still used for Saline County students.
Partridge stated that he does not believe the closure of the campus is a failure on the city of Benton or Saline County's part.
"This community did a lot," Partridge said.
One former board member who attended the meeting suggested composing a detailed memo to distributed to every donor outlining what their money was used for and where their money went along with telling them the school would be closing.
Partridge and the board both agreed a letter would be a "great idea." Partridge also stated that he felt the donors would feel better if the land and building came back to the city or the BSD.
"I just want the people of Benton and Saline County to know how much we tried," Partridge said. "This community has not failed UALR. We've done everything that we could do. I want that story out there for those donors. I want them to know."
Editor's Note: Kelly Freudensprung, publisher of The Saline Courier, is a member of the UA-Little Rock Benton Advisory Board.