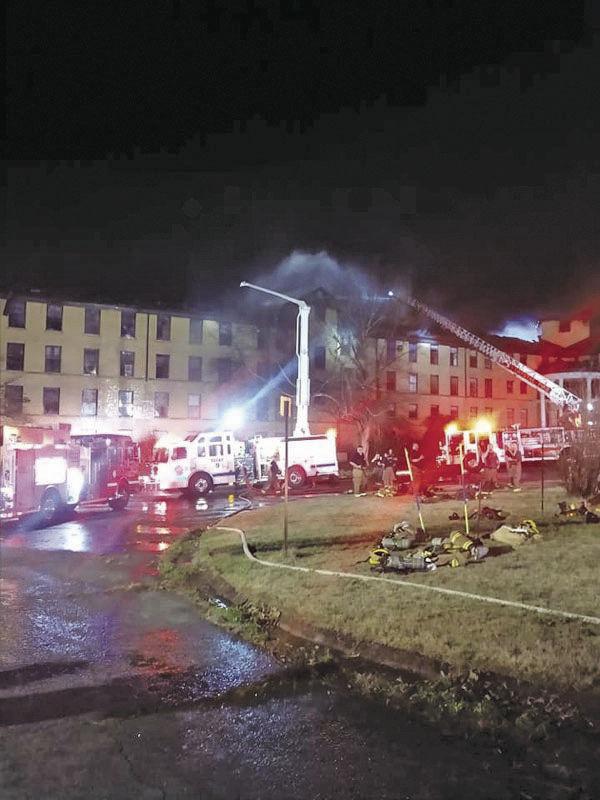 The attic of the former Alexander Human Development Center caught fire Wednesday. 
At 8:44 p.m., 17 fire departments from multiple counties responded to the blaze, according to Alexander Fire and Rescue Assistant Fire Chief Noah Harrison. 
He said a total of 96 firefighters were on scene with 36 apparatus. There were six chiefs and four medics among the responders. 
The fire crews battled the blaze for four and half hours and used 400,000 gallons of water. There were seven aerial devices used as well. 
Harrison said about three quarters of the roof was burned, adding that the attic is the only wood part of the building. The rest is constructed with cinder blocks. The wooden roof was a later addition to the building. 
Alexander is working with the Arkansas State Police on the investigation. Harrison said ASP is taking over the investigation. There are currently no leads regarding how the fire began. 
Harrison said all the departments did an incredible job and worked together well. 
The Human Development Center was given to the city of Alexander in 2018.