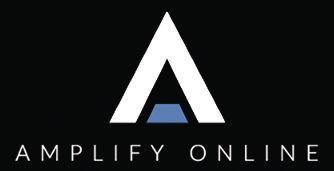 Due to COVID-19, Amplify Christian Music Festival has been forced to move online.
It will be from 7 to 8 p.m. Saturday and be available to view through the Amplify Festival Facebook and YouTube pages.
"This year is going to look a lot different than previous years," said Board Member Matt Brumley.
The Christian Music Festival has been a yearly event in Benton since it began in 2011. The 2019 festival was cancelled and plans were made to move it from August to June. Normally, the event attracts thousands of attendees to Saline County for two days of Christian music.
"Due to the restrictions for events the size of Amplify it was either decide to not have it or have it online," Executive Director Reid Phifer said.
He described Amplify as an event to bring people together to worship.
Phifer has been in contact with other members of the Christian Music Festival Association and discussed how festivals can be held in the time of COVID-19.
Amplify organizers decided they didn't want to wait and miss two years in a row. So they decided to gather for worship online.
The artists for this year's event are Matthew West, Matt Maher, Jamie Kimmett and Leanna Crawford.
Jim Cymbala, pastor of Brooklyn Tabernacle Church, will lead a short devotion.
Phifer said while the organizers are disappointed not to be able to hold the same festival as previous years, they are also excited for the opportunities the online event will bring. By it being held through social media, he believes it will spread the Gospel message farther than previous years.
"This Amplify is going to reach more people maybe than every other Amplify combined," Phifer said.
He is choosing to focus on the blessing the online event brings.
Brumley said Amplify is more than a concert. He feels it is about the many relationships that are build through it and the ultimate relationship with Jesus Christ.
Phifer said local pastors and leaders will be involved in the event.
He added that the event is about building the Church not individual churches.
During the event, Amplify will be rolling out an online store where people can purchase Amplify merchandise. In the past, that merchandise would only be available at the festival.
During Amplify, those who watch will be able to comment and interact. Organizers also plan to provide a phone number to send a text message with questions or for those wanting to learn more about faith in Christ.
Brumley talked about how when Amplify first began they were told it would be impossible to hold a huge free festival.
"Year after year, God has proven that wrong," he said.
The organizers ask for prayer. Anyone who wishes to donate to help Amplify remain a free event can visit the Amplify website to make a donation.
"We thank everybody that has made that choice," Brumley said.
Phifer said organizers are already working toward the 2021 festival.