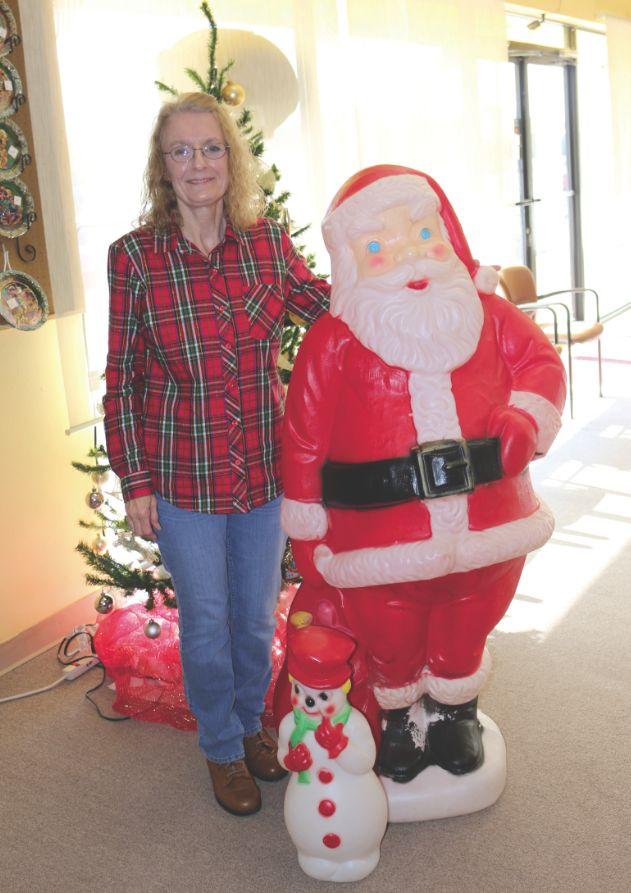 The owner of Antiques and Uniques is continuing a long-standing tradition with its Christmas Open House planned Friday, Saturday and Sunday. 
Carolyn McGhee said the store's previous owner always had a Christmas Open House the second weekend of November so when she and two friends took over the store they continued holding it. 
McGhee is now the sole owner but the tradition still continues. 
"It gives people who have never been in here before the chance to come shop with us," McGhee said. 
Refreshments for the event are provided by the dealers from sandwiches and drinks to cookies and fudge.
"Always, the food is so good," McGhee said. 
She added that many of the store's dealers come during the three-day event to help out. Shoppers can talk to the dealers about what they offer. McGhee expects a big crowd at the Open House. Christmas music will be playing as well. 
She feels it is a great way for people to start off their Christmas shopping. 
"It is a fun time for all," she said. 
McGhee has owned Antiques and Uniques since 2004. The owner at the time, Francis Williams, was leaving but wanted it to stay open. McGhee worked for Williams at the time. 
She and two others purchased the shop. The other two have since left the business. 
Williams opened it as Collectors Market in 1995. 
"We are a store that has a wide variety of merchandise," McGhee said. "Our dealers strive to keep prices low so people can afford to shop here."
McGhee estimates she has around 100 dealers who rent space in the 22,000-square-foot location. The store has three large rooms for customers to shop. 
Each dealer sets their own price and any sales or deals. 
Customers can gather what they want to purchase from any dealer space and check out at the front counter, which is typically worked by McGhee and some of the dealers.
In the shop, McGhee's favorite items are the old furniture, pottery, glassware, old books and seasonal items. 
She said the shop has tons of Disney items throughout, including one space she has nicknamed the Disney booth. 
There are also vintage toys and tools. 
"People buy their memories," McGhee said. 
She added that at the shop they work to treat every customer and dealer with respect. They greet customers and thank them when they leave, even if they don't make a purchase. 
The shop strives to be customer friendly. 
She sees many repeat customers, but also has gotten to meet people from all over who come to shop. She said there have been customers from Germany, New Zealand, the Netherlands, England and more. She loves getting to meet people in the shop. 
McGhee also enjoys all she has learned about the different items through the years. 
Antiques and Uniques is located at 22430 Interstate 30 in Bryant. It can be reached at 501-847-7117. It is open seven days a week. 
The hours are 10 a.m. to 5 p.m. Monday through Friday; 10 a.m. to 6 p.m. Saturday; and 11 a.m. to 5 p.m. Sunday. 
"Come see us and see what we have to offer for everyone," McGhee said.