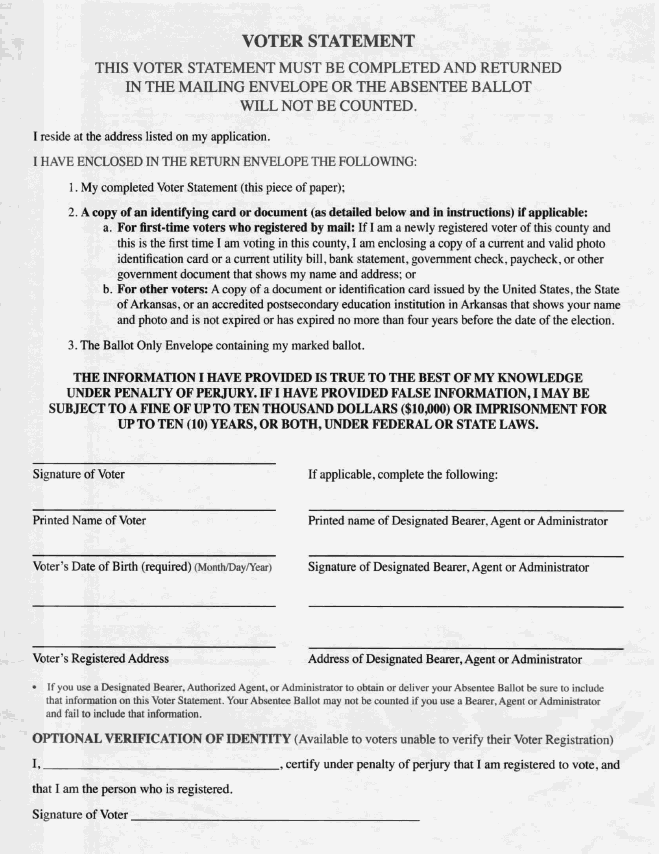 As more people are returning absentee ballots for the upcoming General Election, the Saline County Clerk's Office wants people to remember to include their voter statement and a copy of their identification when doing so.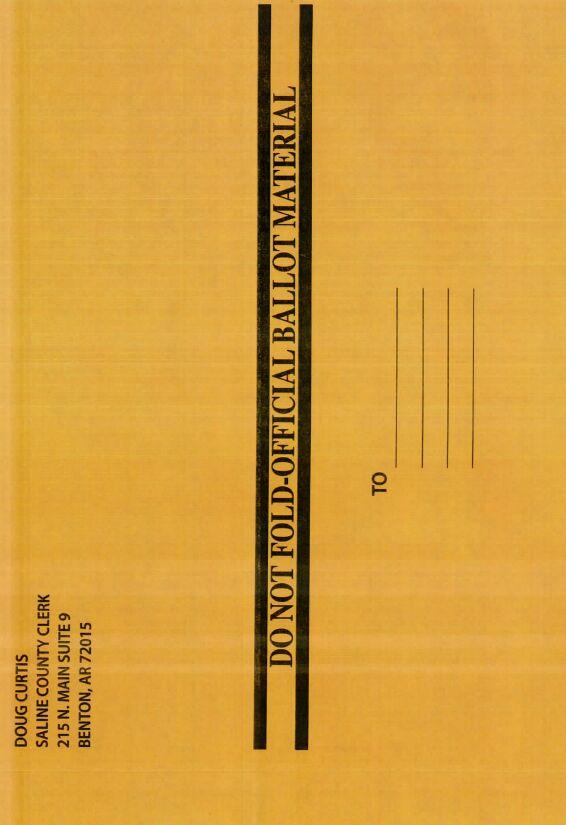 So far, Allison Cain, election coordinator, said only one person of the more than 3,600 absentee ballots have been sent out has said they did not receive their voter statement. She said another person called saying they did not have it, but after a little more looking, found they had misplaced the document.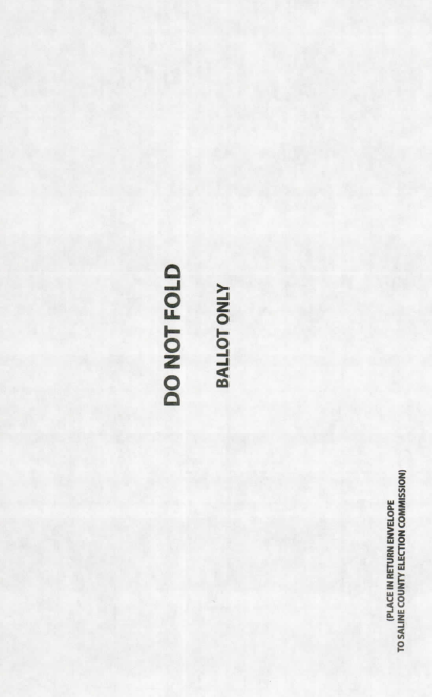 Cain said having everything included is important for voters. 
When a voter returns their absentee ballot to the clerk's office in person, the staff always asks to make sure the voter remembered to include both the ID and voter statement.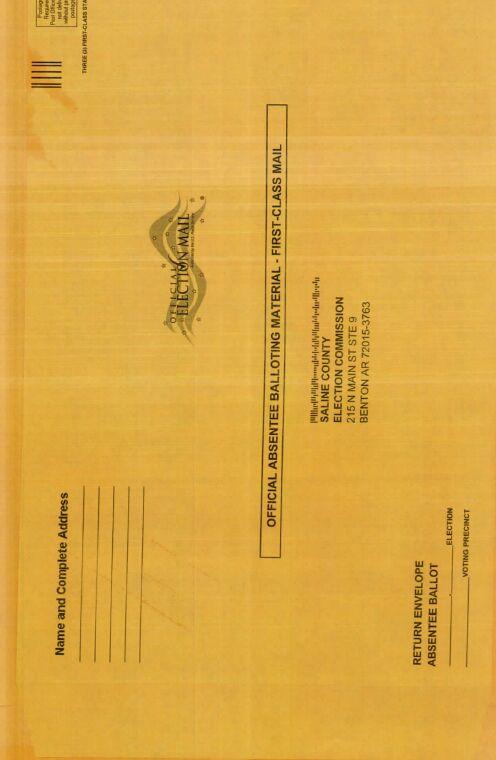 Cain said if someone cannot have their ID scanned, they can sign the bottom of the statement saying they are who they say they are. 
Gov. Asa Hutchinson made an announcement earlier this year that county clerk's offices will be permitted to begin opening the out envelopes of the absentee ballots two weeks before the election so they can be checked for the voter statement and ID. This is known as canvassing.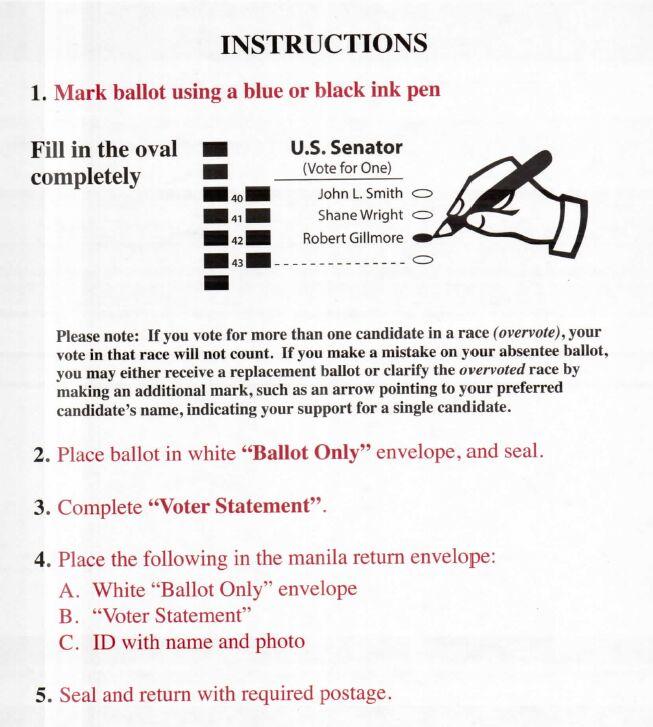 The actual ballot must be placed in the white envelope that is included with the ballot. Only the ballot can be in that envelope. It must be returned in the return envelope with the ID and voter statement. The white envelope will not be opened until election day. 
In the election packet, there will be a list of instructions. 
The canvassers will sort the returned ballots. The ballots that have an issue, such as missing or not filled out voter statement, will receive a sticker to let the election commission members know there is an issue. 
If the voter statement is missing or filled out incorrectly, Cain said they will send a letter to the voter to let them know and give them a chance to correct the issue. 
Cain said these measures are important to protect voters and insure someone is not trying to return someone else's ballot. 
She said the clerk's office wants everyone to be able to vote and wants every vote to count.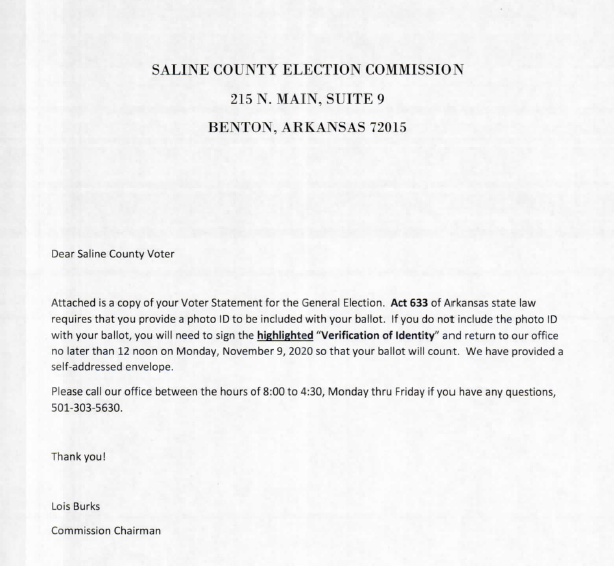 If a voter requested an absentee ballot, but changes their mind and wants to vote in person, they must return it themselves to the clerk's office. No other person can return it. They will have to sign the log book as well. 
Cain said they understand many people are voting absentee for the first time. The clerk's office is trying to make it as simple as possible. 
She encouraged anyone with any questions to reach out to the clerk's office at 501-303-5630. 
The deadline to request an absentee ballot is Oct. 27.