A crowd watched Wednesday morning as the final steel beam — signed by Arkansas Heart Hospital employees — was placed at the top of a new four-story hospital that is under construction in Bryant. 
Dr. Bruce Murphy, chief executive for the Arkansas Heart Hospital, said the ceremony marks a major milestone in the construction of the new facility.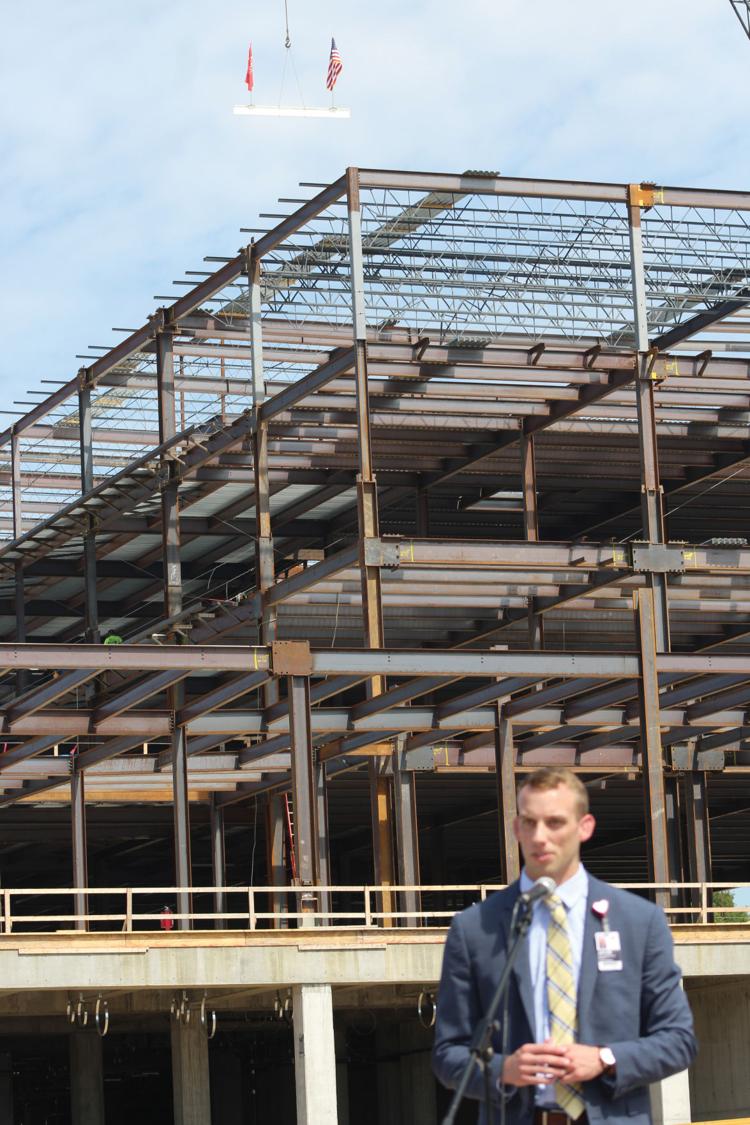 Jacob Robinson, chief administrative officer, said the ceremony is symbolic for the construction side of Arkansas Heart Hospital Encore Medical Center, and it is also important for the community. 
"It shows the progress we have made toward opening this hospital," he added. 
To date, there have been 30,000 cubic yards of dirt excavation done and the facility, which include 910 tons of steel, Robinson said. 
"A significant amount of work has been done. A significant amount of work is yet to be done, and we are really looking forward to opening this facility in Saline County,"  Robinson said. "I can only imagine how us and our whole team will feel on the day we are able to open this hospital in Saline County." 
The facility, which is a general acute hospital, will focus on bariatric surgery and medicine, as well as peripheral vascular disease. 
The site will feature a full-service emergency department, world-class imaging and an attached medical facility with multiple specialities. The expected opening date is fall 2020.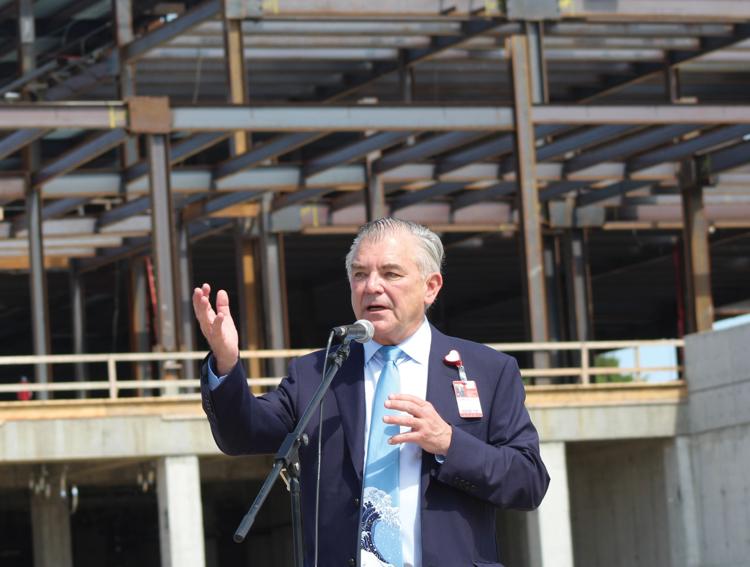 Murphy calls the Saline County facility a "natural choice."
"Saline County has been the home to our Benton Clinic for many, many years. It's a special community to me and I am delighted at the decision to expand here," he said. 
He mentioned during the ceremony that the hospital will need the community's support and many of the facility's employees will come from Saline County.  
"We just want to grow this hospital as this community continues to grow as well," Murphy said. 
Ashley Hixon, who is a Saline County resident, currently serves as the hospital's senior vice president of cardiovascular services. 
"This is my home. It has always been my home," Hixon told the crowd.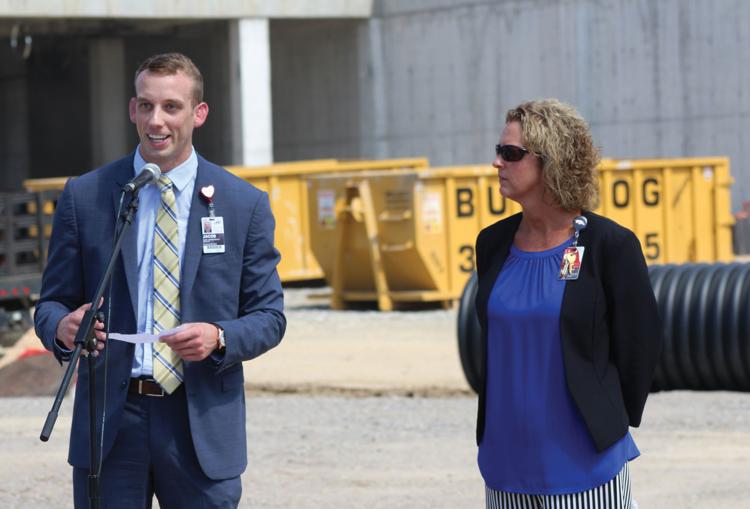 Hixon will serve as the chief clinical officer for the Arkansas Heart Hospital Encore Medical Center. 
"I will be bringing my 19 years of experience from Arkansas Heart Hospital," she said. "I am going to bring that (experience and culture) out to make this hospital a five-star hospital like the Arkansas Heart Hospital."