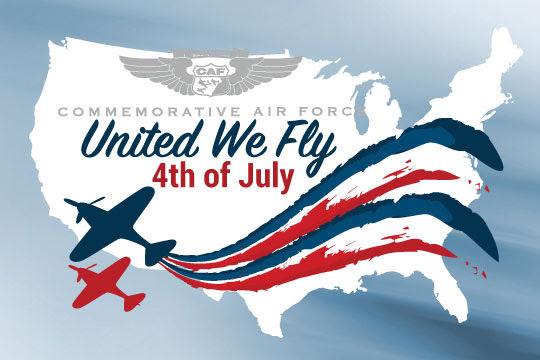 On Saturday, the Commemorative Air Force Razorback Wing will be honoring the country's independence by doing a flight over the Little Rock area. The local organization is participating in a nationwide event produced by the Commemorative Air Force called "United We Fly — Fourth of July."  
Four aircraft are scheduled to depart from North Little Rock Municipal Airport at 11:30 a.m. The flightpath is scheduled to take the aircraft over Robinson Army Airfield and then to the Capitol at noon. 
The formation flight will proceed west and fly over the Little Rock Veterans Affairs Hospital and Baptist Health Medical Center, before flying to Pinnacle Mountain. They will cross the Arkansas River and return to North Little Rock Municipal Airport.
All of the aircraft participating are World War II-era airplanes, including a PT-22 Recruit, owned and operated by the Commemorative Air Force, as well as a T-6 Texan, L-5 Sentinel, and J3 Cub, all privately owned.
Local volunteer Michael Tooley said that the aircraft are a fitting tribute for Fourth of July because these aircraft played a role in defending America's freedom. 
"We are honored to preserve and fly these aircraft and represent the state of Arkansas in this national event," Tooley said. 
About a dozen cities are participating in the nationwide event entitled United We Fly — Fourth of July, an initiative produced by the Commemorative Air Force, a nonprofit flying museum and organization which owns and operated more than 170 aircraft in 60 locations across the world. 
"Fourth of July is such a notable date in our country's rich history. This year, more than ever, it's important that we come together, arm in arm, to celebrate the values our country stands for — freedom, equality, human rights, inclusivity, and diversity," said Hank Coates, president of the Commemorative Air Force. "We hope people will step outside, look up, and join us for a few minutes of reflection on this national holiday." 
 Due to factors such as weather or mechanical issues, specific aircraft and schedules are subject to change without notice.
About the Commemorative Air Force:
The Commemorative Air Force (CAF) is a 501(c)(3) non-profit organization based in Dallas, and the world's largest flying military aircraft museum with more than 175 vintage military aircraft and 11,000 members across the United States.