Benton officers responded at approximately 12:45 p.m. Saturday to Fountain Lake Apartments in reference to a report of shots fired. Three people have been arrested in connection with the incident, but police are on the lookout for the gunman who has not been identified.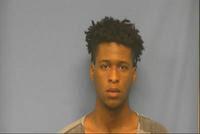 At the scene, the victim James Matthews, 20, of Benton, told police two men knocked on his apartment door and were allowed to enter. One of the men, Shayne Simmons, 20, of Little Rock, went into a bedroom and an unidentified male fired shots at Matthews, according to Krista Petty, spokesperson for the Benton Police Department. 
Simmons, after fleeing the scene, was later located in Little Rock. He faces charges of aggravated robbery, unauthorized use of another person's property to facilitate certain crimes and criminal mischief. 
During the investigation, officers reportedly found illegal drugs and drug paraphernalia in Matthews' residence. Matthews and his brother were both arrested. 
James Matthews was arrested on charges of maintaining a drug premises, possession of a controlled substance, possession of drug paraphernalia, tampering with physical evidence and use of another person's property to facilitate a crime.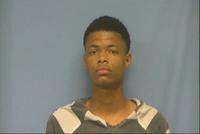 Matthews' brother, Alexander Washington, 19, of Dermott, was arrested for tampering with physical evidence after he allegedly hid drug proceeds in his vehicle, according to Petty. 
Anyone with information about this incident is encouraged to contact the Benton Police Department at 501-778-1171 or 501-315-TIPS. Anonymous tips may also be sent via text message to 274637 with the keyword BNPD in the body of the message or via official Benton Police Department application.