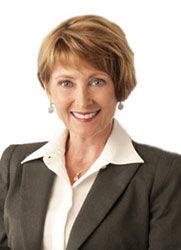 Joy Ballard has announced her retirement as Saline County Collector effective June 30.
"She will certainly be missed," said Saline County Judge Jeff Arey. "But, we wish her the best of luck in her retirement."
Arey said that Ballard has a long history of serving the county well including time as an executive assistant to former County Judge Lanny Fite for 10 years before being elected as Collector
First elected in 2010, Ballard began her most recent term in January 2018. Her current term ends on Dec. 22, 2022.
"(Ballard) has a long history as a great Collector," Arey said.
The Saline County Quorum Court is expected to declare a vacancy in the Collector's Office during their June 15 meeting and appoint an individual to finish out Ballard's remaining term under Arkansas law, the court is authorized to fill the vacancy for the unexpired term by appointment.
The court will review the resumes and select qualified candidates to be interviewed during the June 15 meeting.
Saline County Court meetings are held at 6:30 p.m. in Courtroom 1 at the Saline County Courthouse located at 200 N. Main St. in Benton.
All meetings are open to the public and attendance is encouraged.