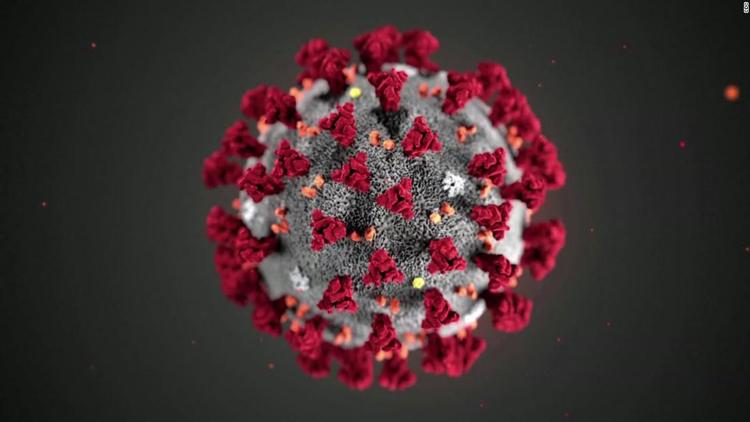 During his daily briefing Friday, Gov. Asa Hutchinson announce barbershops, cosmetology services, massage therapy, body art and medical spa services will be permitted to resume limited operations Wednesday, "just in time for Mother's Day."
"The time is right and there is a great need for it," Hutchinson said. 
He believes giving them until Wednesday will allow time to prepare. 
Smaller facilities will only be allowed to have 10 or fewer people. Larger facilities will be limited to no more than 30 percent of stations in operation. 
There will be no walk-in appointments and waiting clients will need to wait outside or in their vehicle. 
Time must be set between each appointment to allow for cleaning. 
Clients must keep a 6-foot distance between each other. Their name and contact information will be recorded so they can be notified in case of an outbreak. 
Vulnerable populations are encouraged to stay at home. 
Staff and clients must wear face coverings except where it would be in the way of services. 
Staff must wear gloves and wash hands before and after services. 
Staff and clients must be screened. If any symptoms appear, the service must be postponed. 
All facilities must clean and disinfect thoroughly. 
School facilities will not be included in the reopening. 
Secretary of Health Dr. Nate Smith said enforcement will be based on inspections and customer complaints if a facility is not following the guidelines. 
Even when the facilities reopen, the self-employed and contractors will still be able to file for the Pandemic Unemployment Assistance they have not gotten. Once that program is running, it will backdate to when facilities closed, Secretary of Commerce Mike Preston said. 
Smith announced he has appointed a COVID-19 Dental Advisory Group to work on guidelines for reopening dental services. The group will meet next week. 
Smith said his department has worked to better categorize recoveries. As of the briefing, the number of recoveries is 1,973. 
"There were a lot of individuals we knew about but couldn't get on the phone," he said. 
Those who have been recategorized are not hospitalized but are more than two weeks out from their symptoms. 
Dr. Michelle Smith, director of the Office of Health Equity, spoke some of the work the office is doing to address health disparities as they relate to COVID-19. Through a partnership with minority barber and beauty salons since 2013 to provide health screenings, she has been able to work with those entities. 
"The mission of the Department of Health Equity at the Department of Health is to provide leadership, support and advocacy for equitable practices that reduce disparities in Arkansas," Michelle Smith said. 
She said they are seeing the minority population is disproportionally impacted by the virus, they know that is not where the problem began. She spoke about the many underlying conditions faced by minorities, which she said are related to the social determinants of health. 
"By this we mean issues such as poverty, limited access to health insurance, affordable housing and fewer healthy food options, just to name a few," she said. 
She said the pandemic is calling for these inequities to be addressed. If people recognize the issues they can come together to find solutions. 
The department is working on these issues with collaborations that include historically black college and universities, fraternities and sororities, along with the Arkansas Black Hall of Fame Foundation. 
The Black Hall of Fame launched its COVID Relief Initiative, which will award grants up to $1,000 to organizations addressing hardships due to COVID-19. 
"We look forward to assisting them in identifying where the need exists so resources can quickly be disseminated to those areas," Michelle Smith said. 
With the barber shop and beauty salon partners, the department has been able to provide health screenings and follow-up care. With them, they created a learning series called "Cut and Council," where they receive training to provide health education and even blood pressure readings to their clients. 
Tuesday, from 6 to 7:30 p.m., the department will offer a seminar for barbers and salons to help protect staff and clients as they reopen. The link to RSVP will be available on the ADH website. 
Hutchinson gave an update on the Arkansas Ready for Business Grant Program. Because of the overwhelming support the legislature asked to add addition funds, which has been approved by the CARES Act Steering Committee. The final number still is still subject to legislative review. 
Preston was asked if a restaurant reopens and an employee does not wish to return to work because they feel unsafe, will they be able to continue to draw unemployment. He said if a person is offered the chance to return to work and they refuse and continue to take unemployment that will be fraud. 
If a restaurant chooses not to open, its employees can still get benefits. 
In answer to a question, Hutchinson said he does believe the state has met the guidelines to begin to reopen. 
Hutchinson holds a briefing daily at 1:30 p.m., unless otherwise announced. 
All COVID-19 statistics are as of press time Friday afternoon.