A number of honorees are slated to be inducted into the Bauxite Sports Hall of Fame and Wall of Honor on Saturday. Among them are the 1995 Lady Miners softball team.
Also being honored will be the late Glynn Brooks and the late John Gardner, both charter members of the hall of fame.
The ceremony will begin at 5 p.m. with a reception, followed by the banquet at 6 p.m. at the Bauxite Community Center. 
The museum will be open to the public from 4:30 to 5:30 p.m.
Admission is $17.50 for adults, $10 for children 5 and older and free for children 4 and younger.
The following are the inductees for the hall of fame:
In the spring of 1995, Susie Simmons, a business teacher, and Paula Gray Fitzhugh, an English teacher, became the coaches of the new Bauxite Senior High School softball team.  
There were 15 girls on this first team since the 1950s. Despite the fact that these girls had never all played together before and these "coaches" had never coached before, this team went 9-1 in the regular season, losing only to Harmony Grove 12-10 the first time they played each other. 
On their second meeting of the season, Bauxite won 13-6. The team went on to win the district tournament, defeating Cutter Morning Star and Bismarck. Advancing to the state Class A/AA tournament, this team went 4-2, losing to Marmaduke by one run in extra innings and rain.  
Overall, they finished seventh in the Class A/AA state tournament.  
Corey Brown Combs graduated from Bauxite High School in 2003. She participated in track and basketball. She was also a member of the Fellowship of Christian Athletes, National Junior Honor Society and Bauxite Christian Council.  
She was selected to attend Girls State and won numerous honors at many basketball camps. In 1998, Combs was captain of the Lady Crushers basketball team which won the district championship of the 5A South Conference. She was named Basketball All-District in 2000. 
In both 2001 and 2002, Combs was chosen All-District and All-Region. 
In 2003, she was named All-District.  
Other accomplishments during her years at Bauxite include placing second in the 1,600-, 3,200-, 400- and 800-meter relays in track, being chosen captain of both the Lady Crusher and Lady Miner basketball teams, and being named a Gatorade Will to Win Athlete. 
During her basketball career at Bauxite, Combs scored more than 1,000 points and was a starter in every game. As a junior in 2002, Combs averaged more than 20 points per game. Her career high of 46 points in one game occurred against Springhill.  The final score was Bauxite 78, Springhill 65. 
Combs and her husband, Adam, have two children, Sam and Aubrey. 
Their children attend Pine Haven Elementary and are fourth generation Miners. 
Harry McDermott was born in Ireland in 1880. He served with the British Army in South Africa during the Boer War and during World War I served with the British Army as captain of the Second Cavalry Brigade in France and South Africa.  
McDermott learned boxing under Jim Turner, ex-lightweight champion of England, and Jim Holloway, lightweight champion of South Africa.  McDermott retired from the ring in 1908 as amateur and professional lightweight champion of South Africa. He was also outstanding in Rugby football for 10 years. After World War I, McDermott and his wife came to the United States and he was employed by Alcoa.  
He ran an ad in the company paper in 1920 seeking anyone interested in joining a boxing club. McDermott coached boxing for all weights and classifications. He coached 25 champions, including amateur state and regional collegiate and armed service champions. Some of the boys he trained were highly successful.  
Lloyd Montgomery fought in the National Golden Gloves finals in New York in 1938 and became a professional boxer, winning 20 of 24 fights.  During World War II, J.T. Peterson boxed his way through to become boxing champion on Caledonia Island and later became lightweight champion of the South Pacific. He coached many other young Bauxite boxers. McDermott was in charge of the All-Southern amateur boxing team in 1928, which competed in the Western Semi-Final Golden Glove Tournament in Chicago.  
He held membership in both the Arkansas A.A.U. and the National A.A.U.  McDermott recognized that boxing was a gentlemanly game and impressed upon those whom he trained to treat it as such. He believed that boxing was useful and practical in self-defense, poise, self-confidence and sportsmanship.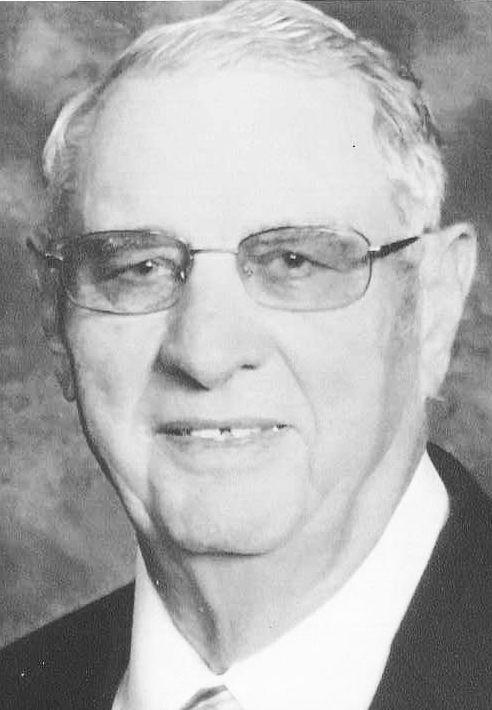 At age 15, Hubert Spann was named to the Arkansas Class B All-State Team at the end of the 1943-44 Bauxite football season. At the end of the 1943-44 school year, Spann learned he would not be eligible to participate in athletics in the fall of 1944.  
Disappointed, he dropped out of school and joined the U.S. Marine Corps.  After his tour of duty in Guam, Spann was assigned to U.S. Special Forces in North China where the 1st Division U.S. Marines guarded the railroad system and assisted the Japanese in returning home. After his discharge in 1946, Spann returned home, completed his GED diploma and enrolled at Arkansas Technical College in Russellville.  
After his freshman year, he transferred to the College of the Ozarks in Clarksville to enter pharmacy school. He graduated in 1951 and spent 30 years in the pharmaceutical business in Tennessee as a traveling salesman.  After retiring, Spann returned to Benton in 1988 and joined the staff at Westside Pharmacy where he remained for over 28 years, retiring at age 89. 
Spann is a very active member of First Baptist Church of Benton where he serves as a department director for several senior adult Sunday School classes. He also sings in the FBC Senior Adult Choir, is a member of the men's Bible study class and is a Deacon Emeritus. Spann is a widower and has two children. His daughter, Carol, is a pharmacist and his son Greg is pastor of the Cowboy Church on U.S. 70. He is also a grandfather and great-grandfather.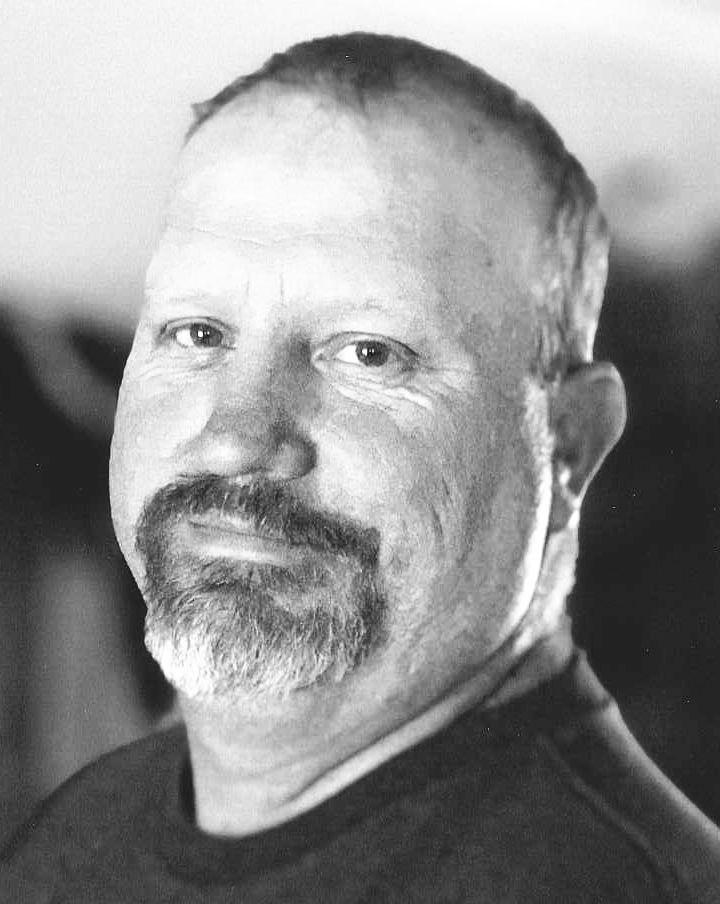 Shane Oliver attended Bauxite Schools from kindergarten through 12th grade. He was a Mini Miner, a Crusher and a Miner. He participated in football, basketball and baseball.   
He lettered all four years in football as a Miner. In 1992, Oliver was named All-Conference in football. The next year he was named All-Conference and All-State in football, playing tight end and strong side linebacker. Oliver also led the team in sacks and tackles in 1993. 
In 1992 he was chosen All Conference in basketball and in 1993 he was named All-Conference and honorable mention All-State in basketball. He led the team in scoring both years. 
In baseball, he was awarded All-Conference and All-State as a pitcher in 1994. He was also voted Most Outstanding Player in the conference and selected to play in the All Star game. 
In 1994, Oliver was also voted into the Who's Who of High School Athletes of America. 
Oliver and his wife, Jamie, have two children, Jordan and Dylan, both of whom attended Bauxite and played sports. Oliver went to work for the Department of the Army at the Pine Bluff Arsenal in 2001.  
In 2010, he volunteered to serve as a civilian government worker in the Middle East during Operation New Dawn.   
From August 2010 to February 2011, Oliver served under the 402nd Command in Balad, Iraq. He was awarded the Global War on Terrorism Medal for his service along with the Achievement Medal for Civilian Service.  
To date, Oliver has 18 years of government service. 
Paul E. Kimbrough was born May 3, 1922, in Paragould. He graduated from Paragould High School and in 1940 he enrolled at Arkansas State Teachers College, majoring in agriculture and industrial arts. 
He returned to school in 1941. In 1942, many of the young men had gone to war, so the school was shorthanded. Kimbrough, known as "Doc" and "The Professor," was the teacher of the woodworking classes. After that school year, Kimbrough tried to enlist in the U.S. Army but did not meet the weight requirements.  
After being sent home to eat bananas, he was in the Army the next day.  Kimbrough was stationed around the world. He was with the 2nd Ranger Battalion B Company and was one of the 225 men who scaled the cliffs at Point Du Hoc on D-Day. At the end of the day, only 70 men were still able to fight and Kimbrough was one of them.  
Later he trained for the invasion of Japan. After the war, he returned to college and graduated in 1948. He taught at Truman High School for two years, and then in 1950 accepted a position at Bauxite High School as the industrial arts teacher.  
That same year, he met Thelma Harper who had just graduated from Ouachita and was starting her teaching career at Bauxite as the girl's PE and math teacher. They married in 1951.  
In 1953, their son, Kim, was born.  
Kimbrough drove a school bus and worked in the concession stand and in the ticket booth for many years. Kimbrough retired in 1981. After retirement, he worked in the Bauxite Museum, making over 1,000 picture frames for the museum. 
Kimbrough passed away on March 31, 2000.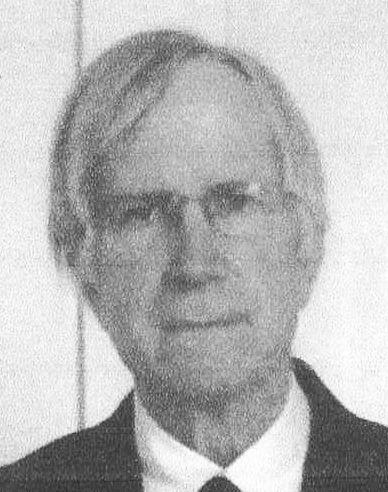 Randolph Bell lived in Bauxite for 10 years, from 1947 to 1957, and attended Pine Haven Elementary School.  His parents were Gaston and Sylvia Bell. His father was the Alcoa assistant chief chemist in Bauxite and was transferred to Pennsylvania.  
Bell received public and private schooling and instruction there. In 1957, Bell graduated Phi Beta Kappa from the College of William and Mary. He went on to receive a Master of Arts degree with honors from Cambridge University before being commissioned as an officer in the U.S. Foreign Service in 1972. He served for 31 years at postings in Germany, Czechoslovakia, Austria, Belgium and Switzerland, and in numerous capacities at the State and Defense Departments in Washington. 
During his career, his work focused on U.S. relations with both Western and Eastern European countries, international human rights and refugee issues, NATO and the European Union of former Warsaw Pact countries.  He worked with senior American and European officials to provide justice and restitution to victims of the Nazi and Soviet eras. He served as special envoy and ambassador at large in the State Department's Bureau of European Affairs and in 2001 as Acting Deputy Assistant Secretary of State for European Affairs.   
While in Germany, Bell met and married Karla Marianne Getrud von Trostoroff. After Bell's retirement, they moved to Richmond, Virginia where he became president of the World Affairs Council of Greater Richmond.  
From 2004 to 2009, he provided a weekly radio commentary on foreign affairs for Virginia public radio. He also served as president of the First Freedom Center. Bell received the Secretary of State's Career Achievement Award and five Department of State Superior Honor awards. He holds the Republic of Austria's Order of the Silver Star and is an officer of the Most Venerable Order of the Hospital of St. John of Jerusalem.  
The Bells have one son, Christopher Randolph Bell, who served as a Naval Aviation officer, and is now a commercial pilot.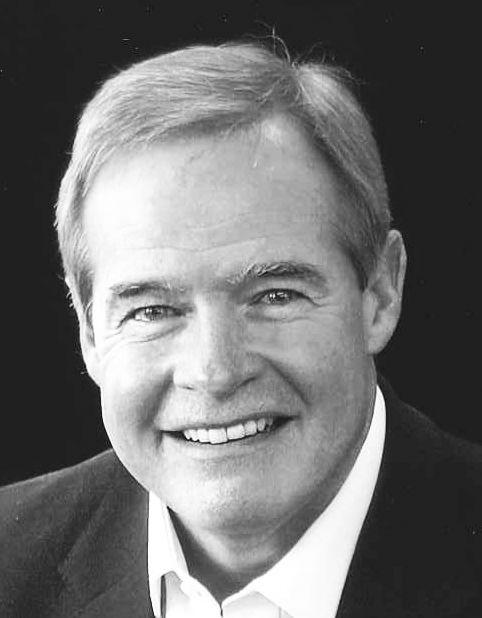 Mitch Tull attended Bauxite schools starting in first grade. He graduated from Bauxite High School in 1976. During his years at Bauxite, Tull participated in many activities, including football and student council. In 1981, he graduated with high honors from the University of Arkansas for Medical Sciences with a Bachelor of Science degree majoring in pharmacy.  
He became a registered pharmacist from the Arkansas State Board of Pharmacy in 1981 and remains so. After graduating, Tull became the co-owner and pharmacist-in-charge of Plaza Pharmacy in Little Rock.  
He then went to work for Eli Lilly and Company in Indianapolis. While with this company, Tull held many positions of responsibility, including hospital district sales manager for Los Angeles, new product planning manager, Global Diabetes Business Unit, brand manager, U.S. Diabetes Care Division, and brand manager, U.S. Critical Care Business Unit.  
While serving in these capacities, Tull was responsible for the building and brand management of early to late stage pharmaceutical brands for the areas of diabetes, critical care and the sale of injectable hospital products.  
In 2003, Tull became the senior director of Lilly Marketing Institute where he led the global marketing, training and development organization for all Lilly Marketers worldwide and the building of Lilly's marketing capabilities.  
He also consulted across Lilly's portfolio of global brands. In 2015, Tull founded Marketing Skill Partners which is a global consultancy dedicated to advising leaders on the marketing foundations required to deliver top line business results as well as using tools and techniques to tackle tough marketing issues.  
Throughout the years, Tull has been awarded the Eli Lilly and Company Lifetime Achievement Award for Marketing, served as chair for the New Healthcare Produce Launch Conferences for the Center of Business Intelligence, served as chair of Industry Advisory Council for the American College of CHEST Physicians, a trustee for the Marking Science Institute and on the editorial board for the Journal of Medical Marketing.  
Tull is currently on the Board of Trustees for The Oaks Academy in Indianapolis.