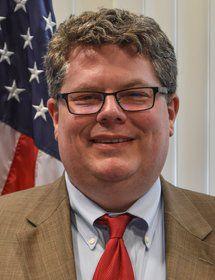 The Benton City Council has chosen a broker to facilitate obtaining quotes for new group insurance for city employees.
During a special called meeting Tuesday, the aldermen passed a resolution authorizing Mayor Tom Farmer to execute an agreement with the selected consultant, Roberson & Associates Insurance.
"Presently the city of Benton provides medical coverage for its employees through the Arkansas Municipal League Health Benefit Plan," said city attorney Brent Houston. "The plan is not true health insurance and is best described as a self-insured plan, meaning the city's premiums are based upon the medical expenses incurred under the city's plan."
The city published a request for proposals for a group insurance consultant and four companies submitted proposals including two out-of-state companies.
According to Houston, the city was informed that there would be a significant increase in premiums starting in the middle of this year. With the city having a set budget, the increase could have been problematic for the city.
"The premium increase would have adversely effected the city's ability to pay other expenses during the remaining part of the year," Houston said.  "After conducting the city's due diligence into the basis for the increase, the increase was withdrawn."  
The premium increase was not the sole reason for seeking a broker to look into a new health plan.
"City administration is also concerned about other issues pertaining to the plan such as the lack of out-of-state insurance coverage," Houston said. "Should an employee or a covered family member under the plan become ill while outside the confines of Arkansas, there is a very high probability all medical expenses incurred while out of state will not be paid by the plan meaning there is no coverage and the employee will have to pay the full amount of the expenses. City administration believes it is time to evaluate all available health insurance options for city employees."