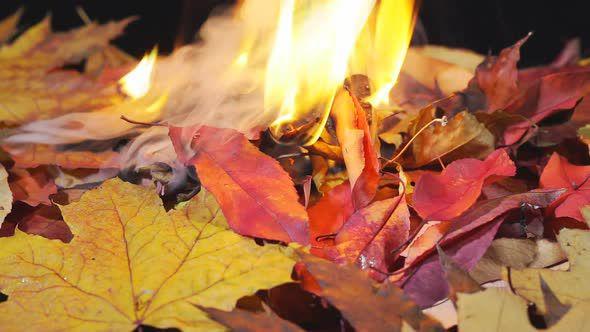 During its meeting on Monday, the Benton Personnel, Health and Safety Committee discussed the city's ordinance for open burning. 
The committee members received an email from a local school nurse who was concerned about how local leaf burning was affecting children at nearby schools, specifically children with asthma and other respiratory conditions. 
Council Member Jeff Morrow said children need to be able to enjoy recess. 
Benton Fire Chief Bill Ford said Bryant only allows leaf burning on certain days and Little Rock doesn't permit it at all. He feels when burning leaves people just need to use common sense, such as not trying to burn wet leaves which produces excessive smoke. 
"A little bit of common sense goes a long way," Ford said. 
He added the department gets called for nuisance leaf burning. Under the ordinance, if the burning is causing irritation, such as excessive smoke, the department will put it out. 
He said the council could choose to limit how close to a school burning can be done during school hours. 
Morrow asked Ford if he could look into other city's rules to tighten up the ordinance. 
The committee discussed if they should limit hours or even make burning only on weekends. Members of the committee were concerned about what if that child who has the respiratory conditions lived near where the burning is then they are exposed anyway. 
Ford reiterated that the fire department can put out fires that are causing irritation under the current rule. If someone is being bothered by a fire, they can call the fire department non-emergency number, 501-776-5985. 
Committee Chair Bill Donnor said he feels that the issue is already covered by the ordinance that is in place. 
All city council and committee meetings are open to the public and attendance is encouraged.