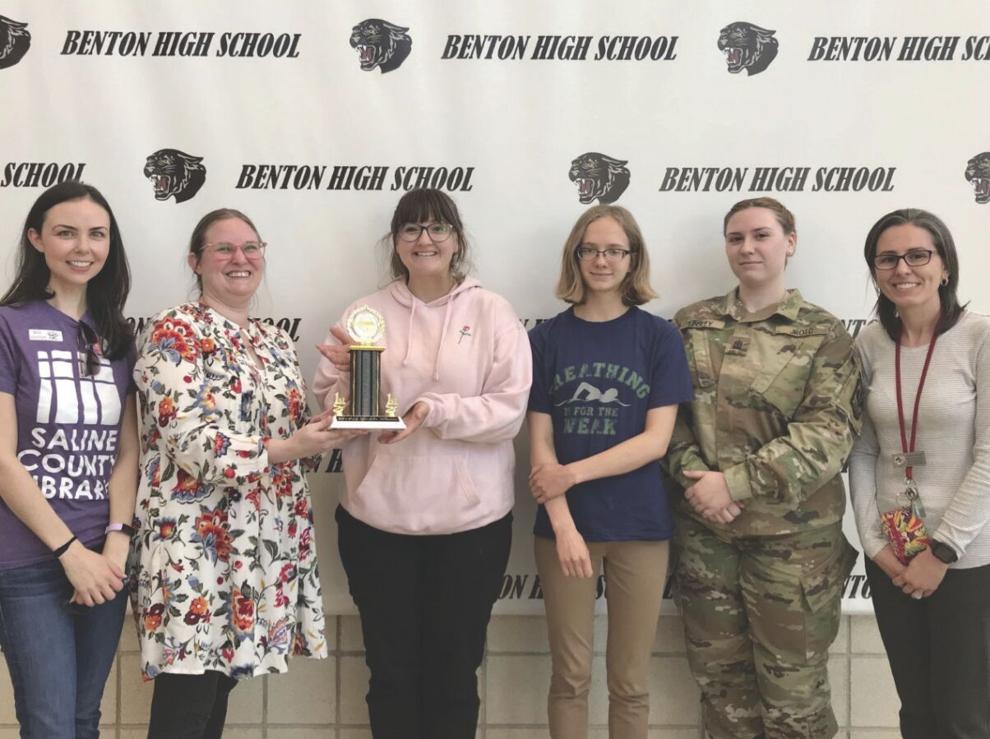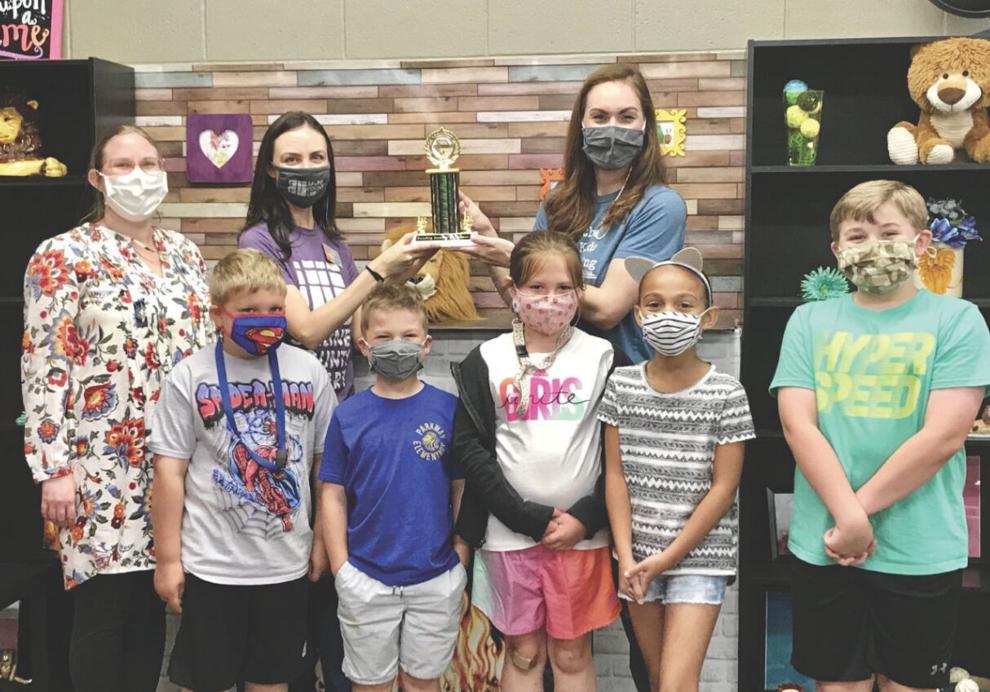 The Saline County Library held a county wide Reading Rumble contest over the school year.
Benton High School won for secondary schools, called Reading Rumble,  and Parkway Elementary won for elementary schools, Reading Rumble Jr.
Students in each of the 11 elementary and nine secondary schools that took part were challenged to read 100 minutes per week for 20 weeks, according to Saline County Library Youth Services Manager Sara Beth Lesko.
Lesko said Bryant Elementary Media Specialist Lark West came up with the idea for a reading challenge using the library's summer reading software, Beanstack.
"I took that idea and ran with it," Lesko said.
She worked with a group of media specialists from area schools to create Reading Rumble.
Teen Librarian Brett Williams created a poster and the library asked schools to join.
Teachers logged their students' reading time. They had from Sept. 1 to May 1 for the challenge.
Students were able to choose books that interested them. They earned virtual badges through the program.
Benton High School students read 11,367 total minutes with Benton Middle coming in second with 34,391.
Parkway Elementary read 4,156,971 minutes with Hurricane Creek coming  in second with 324,317.
The two winning schools were presented a traveling trophy, which will go to the winning schools each year.
Individual readers who completed the 2,000 minute goal were awarded prizes and books.
Because the elementary schools kept track by class and not individually, they are being awarded a school-wide prize. Bob Tarter, of Animalogy, will present a virtual animal visit.
"Anything you can do to get a kid excited about reading is a good thing," Lesko said.
In total, Reading Rumble participants read 219,465 minutes and Reading Rumble Jr. participants read 4,556,938.
She plans to make this an annual competition. She is already working on plans to start again in September this year.
"We hope for more participation next year," Lesko said.