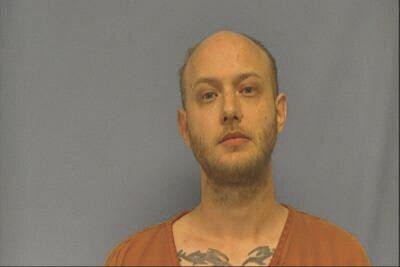 According to a press release from the Saline County Sheriff's Office, a Benton man has been arrested on charges that he engaged in sexually explicit conduct with a 10 year old female child over an online messaging service.
Caleb Eugene Huggins, 39, has been charged with engaging children in sexually explicit conduct for use in a visual or print medium, a class B felony for a first offense.
"(Saline County) Sheriff (Rodney) Wright asks that parents always take the time to know who your child is talking with or messaging on the phone," said Lt. Ron Parsons, of the SCOS.  "The suspect could face up to 10 years per picture."
Huggins was arrested on Monday by detectives with the SCSO Internet Crimes Against Children Task Force. The SCSO became a member of the Arkansas Internet Crime Against Children (ICAC) Task Force in 20202. The Arkansas ICAC is comprised of 42 local police departments and sheriff's offices, as well as federal partners and prosecuting agencies that work together to keep children safe and hold offenders accountable.
Huggins remains in custody at the Saline County Detention Center. No bond has been set for his release.