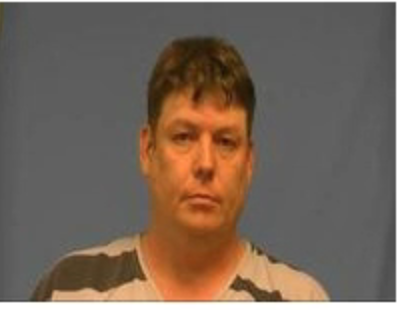 A Benton man is facing 20 charges of possessing child pornography, a class C felony.
David Jefferson Brown, 45, is set to appear in Saline County Circuit Court on Monday for a plea and arraignment hearing regarding the charges.
The Saline Courier first reported on Brown's arrest in June.
According to court documents, during an authorized undercover internet operation, Special Agent Michael Hendrix with the Arkansas Attorney General's Office — Special Investigation Department, identified a computer that was offering to participate in the distribution of known child exploitation material.
Between November 2019 and January 2020, Hendrix established direct connections with a computer later discovered to be operated by Brown and successfully obtained partial and completed downloads of files containing child exploitation material. The files were also being made publicly available.
Over 70 files were downloaded with some showing female victims as young as approximately 6 years old.
Hendrix located Brown at his home in May where he signed a department form stating that he understood his rights and would speak to Hendrix without an attorney present.
During the interview, Brown admitted to using a Bit Torrent to download pornography, but stated it was all adult and teen oriented. He also stated that he caught his son watching pornography and possibly child pornography on the computer.
A search warrant was executed in which a flash drive was discovered containing a number of pornographic videos and images that Hendrix stated he recognized as child pornography.
In one of the videos, a female victim, approximately 9 or 10 years old, was seen performing a number of sexual acts while wearing a purple feather mask. In the video series entitled "Tara," the father of a young girl wears a series of feather Mardi Gras style masks while assaulting the child. A similar mask was found at the Brown home on a bedside table.
After his initial arrest May 29, Brown was released on a $5,000 bond.