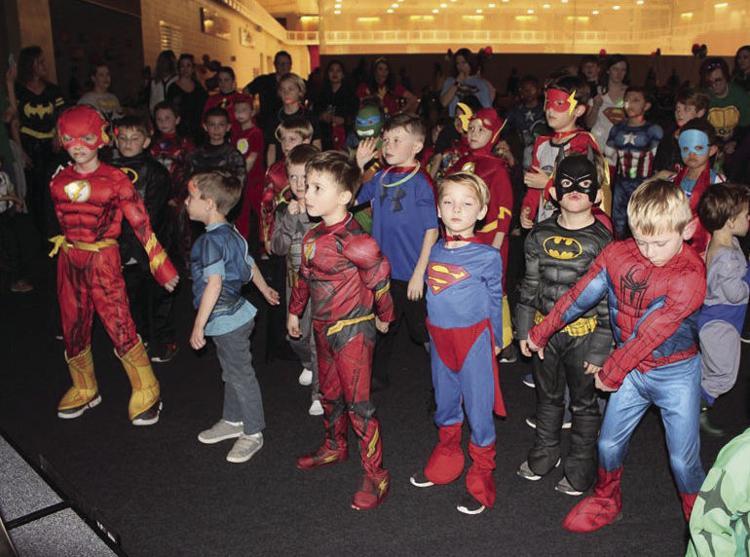 Benton Parks and Recreation will host its Mother-Son Superhero Dance from 6 to 8 p.m. Jan. 17, at the River Center, located at 1800 Citizens Dr., in the gym. 
"It is a dance to provide moms a get together with sons for a great fun night," said Special Event Coordinator Grant Watts, adding it is a great bonding time for mothers and sons. 
While costumes are encouraged, they are not required. Couples do not have to be dressed up to attend. 
The dance is for boys ages 3 to 12 years old with their mothers or mother figure. Watts sees it as a great bonding time. 
Watts described the dance as a different way for the parks to engage with the community that is not sports related. He likes that the event appeals to other interests. 
There will be games, a photo booth and live superheroes are scheduled to stop by. 
Watts said there are some new things for this year's dance. He plans to have a climbing wall. There will also be a laser tag course where participants can fight villains. 
Attendees have the chance to win prizes. 
Riverside Grocery and Catering will cater light snacks. Watts said the refreshments will not be a full meal. 
A disc jockey from Central Arkansas Entertainment will be providing the music. 
"This is just a fun event," Watts said. 
He added that he is always looking for ways to make this and other events bigger and better. 
This is the fourth year for the dance. The Mother-Son Superhero Dance and the father-daughter dance won Festival of the Year in the 1-to-4 year category at the 2019 Arkansas Recreation and Parks Association Conference.
The father-daughter dance, presented by Finley Pharmacy, will be held from 6 to 8 p.m. Feb. 7, at the River Center. 
Watts said he appreciates his staff for making this and other events possible. He is also grateful for the community for taking part in Parks events. 
The dance is sponsored by DJ Motley State Farm. 
Only a limited number of tickets are available for the dance. The deadline to register is Jan. 10. No tickets will be sold at the front door. 
Tickets are $30 per couple and $7 for each additional boy. 
Watts said this dance is a great chance for mothers and sons to have a night to themselves without siblings.