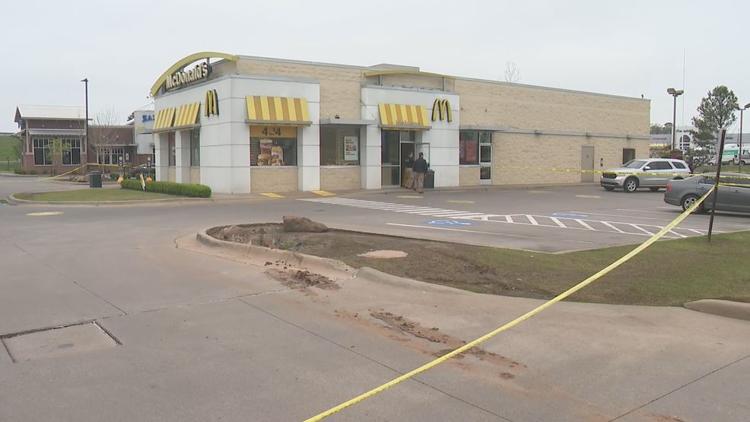 Editor's Note: Courtesy of content partner KATV
Benton police have arrested one person in connection to a Wednesday morning shooting.
Officers responded to the McDonald's near Alcoa Road around 7 a.m. in reference to a shooting. When officers arrived on the scene, they found a female suffering from a gunshot wound, according to Benton police.
Police said a male walked into the restaurant and shot the female.
Officers later got into a pursuit with the suspect, according to police. The suspect then wrecked his vehicle and ran to the McDonald's where he was arrested.
The victim was taken to the hospital for her injuries. 
The name of the suspect was not released.
This is a developing story.