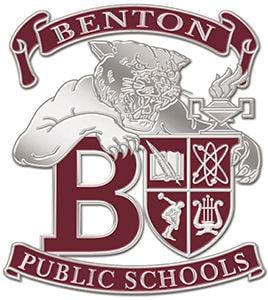 In a social media post Monday, the Benton School District notified parents and students of its intention to announce the district's reopening plan later this week.
"Please be ready for an announcement later this week concerning the 2020-2021 school year," the district said. "As we are continuing to receive updated information from the state, we have been updating our plans and will release answers to many of your questions later this week."
As The Saline Courier previously reported, the Benton School Board has called a special meeting regarding the district's plan for the 2020-2021 school year, including a start date. The meeting is set for Wednesday evening.
A proposed calendar outlining start dates for the school year has been approved by the district's administration, as well as the Personnel Policy Committee. The school board still needs to vote to accept or reject the proposal.
If the calendar is approved, the first day of school will be Aug. 24.
Earlier this month, Gov. Asa Hutchinson announced that the first day of the 2020-21 school year would be pushed back from Aug. 13 to Aug. 24 and no later than Aug. 26.
He said the move was to give every district the time to be prepared, especially in the event of an outbreak of the virus.
Details on how students will attend school, either in-person or virtually, have not been released by the district.
During this most recent regularly scheduled board meeting, a resolution was approved suspending certain district policies in order to be in alignment with emergency legislation related to COVID-19. According to Assistant Superintendent Dr. Larry Smith, the resolution allows Superintendent Dr. Mike Skelton to make decisions for the district regarding COVID-19. A number of rules and procedures in the district could need to be waived immediately in regard to the ever changing pandemic.
Skelton spoke briefly at the end of the meeting regarding the upcoming school year, but did not give any details regarding plans saying that as soon as Smith and the PPC approved a plan, details would be released.
" ... Once we get that determined, we will let you guys know that and make that publicly known as well. I hope to start back full-speed ahead with students on campus," Skelton said.
The meeting will be held at 5:30 p.m. Wednesday, at the Professional Development Center, located at 211 N. Border St. in Benton.