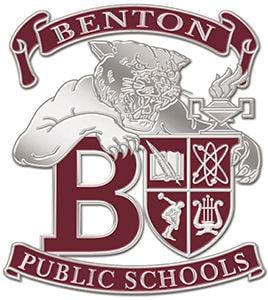 Starting Oct. 16, the Benton School District will be holding Friday classes online.
"As a result of staff input, Benton Public Schools is planning on having a 'Virtual Friday' every week as a way for students to catch up on work, receive additional assistance and allow staff the opportunity to provide better services for students" the district said.  "The district's intent is to provide additional academic enrichment for those students who require these services and provide a safer environment for students and staff. This will not eliminate the option of having your student onsite on this day, although no new content will be taught on this day."
The district also released a guide on how the school will operate on Virtual Fridays.
• Students can attend onsite if additional academic assistance is recommended.
• Students can attend onsite if childcare is unavailable.
• School buses will run their regular routes and times.
• School meals will be served for onsite and offsite students.
• Students who do not attend onsite would not have their absence counted against them.
• No new learning content will be covered on Fridays
• Students needing additional services. such as OT/PT, speech, etc. can access those services.
• Broader disinfection of district facilities will occur on Fridays.
The institution of Virtual Fridays will not affect the already-planned offsite virtual learning days scheduled for Oct. 30, Nov. 23, Feb. 15, Mar. 19 and Apr. 2, where all students will be offsite.
The district is seeking parental input on the issue. Visit the BSD Facebook page for a link to the survey.