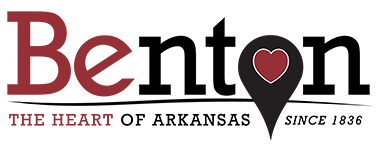 The city of Benton will hold a Street Committee meeting, a Community Development/Animal Control meeting and a Town Hall meeting to discuss the creation of arts and entertainment district in Downtown Benton during the city's July 15 Third Thursday event.
All of the meetings will be held at 111 North Main, the loft-style event space located in Downtown Benton. Due to the Third Thursday event, Main Street will be closed. The closest parking will be on South Street at Posey Service Station.
According to Benton Mayor Tom Farmer, the choice to hold the Town Hall during Third Thursday was planned in order to give residents a chance to participate in both.
"We'll be right in the Third Thursday activities," Farmer said at the June City Council meeting. "People can come in and we can discuss the entertainment district at that time."
Benton City Attorney Baxter Drennon first presented the topic of an arts and entertainment district for discussion during the March meeting of the Benton City Council Community Services Committee.
The Street Committee meeting will begin at 5 p.m. 
The Community Development/Animal Control meeting will begin directly after the conclusion of the previous meeting. 
The Town Hall meeting will begin immediately following the conclusion of the previous meeting.
The Third Thursday events will be held from 6 to 9 p.m. in the downtown area. This month's theme is "Make A Splash Downtown." A free Baggo tournament will be held on the courthouse lawn sponsored by Sunpro Solar Energy. Sign-up is from 6:30 to 7 p.m. with the tournament beginning at 7 p.m. A trophy will be given to the first place team.
The event will also feature food trucks, live music and a water slide. The event is sponsored by Everett Chevrolet.