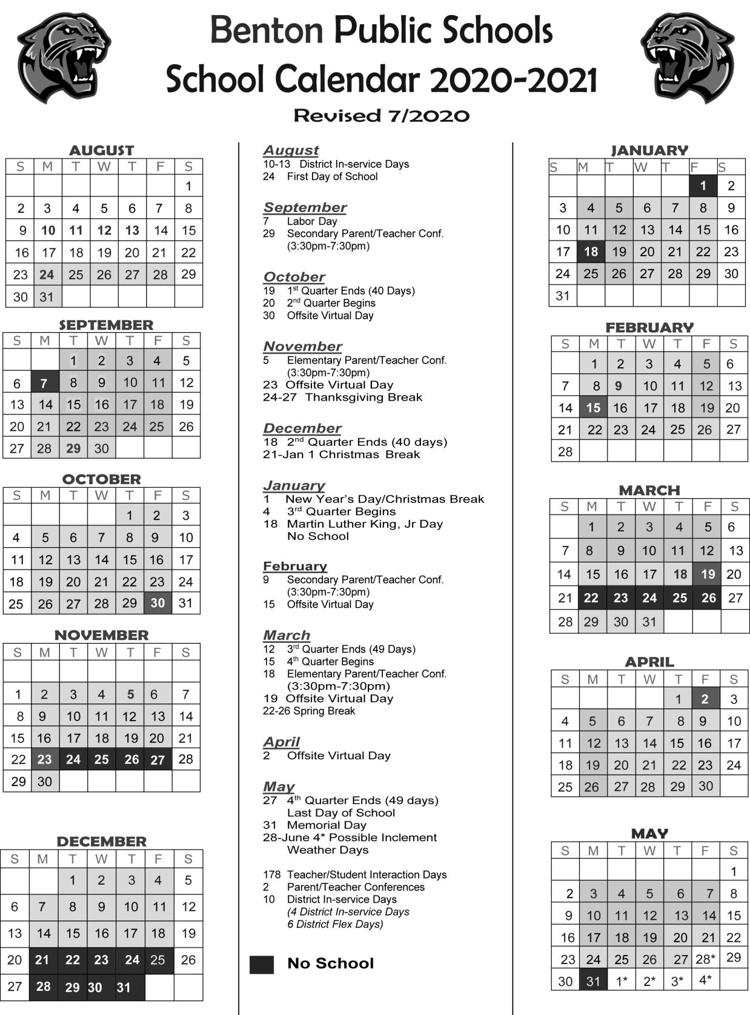 The Benton School District has released its plan for the 2020-2021 school year and will be offering students the option to attend either in-person or virtually.
"As you may already be aware, Governor Hutchinson has declared that all public schools in the state will open sometime between Aug. 24 and Aug. 26," said Superintendent Dr. Mike Skelton in a letter to parents. "As such, we have been diligently working on preparing for the upcoming school year. While many of the directives and mandates may change, forcing us to adjust our plans, one thing that will not change is our dedication and our commitment to the safety and well-being of all the students, staff, and community members."
All staff and students in grades K-12 will be required to wear face coverings when social distancing isn't possible. Those students with health issues and special need that prevent them from wearing face masks will not be required. Masks can be removed if social distancing is possible and while eating, at recess or participating in high aerobic activity.
Students not wearing masks will be found in violation of the dress code. If a student refuses to wear a mask they will be considered insubordinate.
While parents are encouraged to provide masks for their children, the district will provide one washable mask for each student that needs one.
Skelton said schools across the district have been meeting with parents and staff to gather input on how to serve the needs of all the students. Additionally, the district has been collecting feedback from parents,staff, and students through surveys and other means to understand their needs and desires.
"While there is no single course of action that will please everyone, we hope to have a plan in place that provides for the safety and learning for every child in the district," Skelton said. "Please know there are still some unanswered questions that we are working through, and with feedback from everyone, we hope to have those questions answered as soon as possible. If you wish to provide feedback, please feel free to reach out to your child's principal.
"I know these times of uncertainty can be unsettling for many. The support from the parents and the community through all of this has been very encouraging, and I appreciate everyone's understanding and patience as we prepare for a great school year."
The Friday edition of The Saline Courier will have a detailed story on the options for students in the BSD.