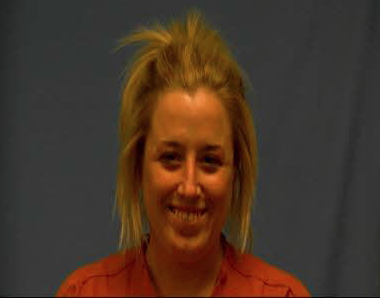 A Benton woman has been arrested after reportedly being found passed out in her vehicle in the vicinity of the Toodle Tots Daycare.
According to the Saline County Sheriff's Office, deputies responded to a welfare concern at 7:45 a.m. Wednesday at the daycare located on Salt Creek Road.
Deputies made contact with Amanda Easterly, 32, who told deputies that she stopped because she became sleepy while driving home. Deputies noticed that she was in a confused state and suspected she was under the influence of drugs.
"When deputies asked Easterly to step out of the vehicle, they saw a syringe in plain view in the center console," the release said. "They then observed a suspected meth pipe between the driver's seat and console."
Easterly allegedly told deputies that she used the syringe to inject methamphetamine and was charged with possession of a controlled substance and possession of drug paraphernalia.
"Toodle Tots Day Care should be commended for watching out for the safety of the children under their care by reporting a suspicious person in the area," the release said.
According to the release, Easterly does not have a child who attends the daycare.