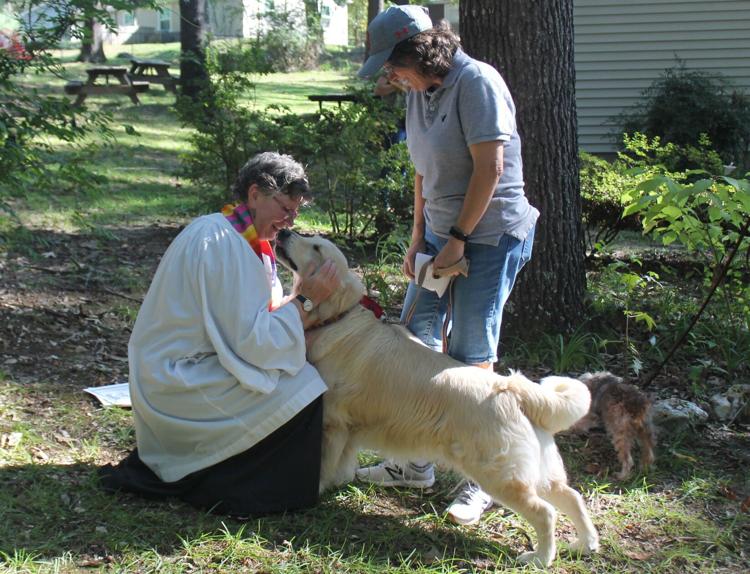 The annual Blessing of the Animals held by St. Matthews Episcopal Church
will take place virtually this year due to concerns related to the COVID-19 pandemic.
"We are having to do it by Zoom this year," said Susan Alford.
This year's online gathering will begin at 10 a.m. Oct. 10, and pet lovers of all kinds are encouraged to participate.
The annual event has been going on for more than 20 years and has attracted a wide range of furry and not-so-furry friends such as dogs, cats, horses, lizards and more.
The Blessing of the Animals is part of the celebration of St. Francis Day. St. Francis is the patron saint of animals and is also known for preaching to animals during his lifetime.
"That's why we do this in October," said Selena Ellis.
According to Ellis, the decision to have the Blessing of the Animals via Zoom came about because of the success the church has had holding its services via Zoom due to the pandemic.
"It's been super great," Ellis said. "It's allowed those who are ill to participate and we've even had people who are in assisted living be able to participate."
Alford said there have been times in the past month that parishioners have had their pets with them while participating in church services via Zoom and that it seemed like a natural fit for the annual event.
By holding a virtual event, Ellis added that it can be held rain or shine. It will also opens up the door to having an even more diverse range of animals.
"The fun thing is that cats can come," Ellis said. "If you've got a fish, a horse, whatever. You name it and we can bless it."
Visit the Saline Courier's office for a copy of Sunday's issue to read the full story.