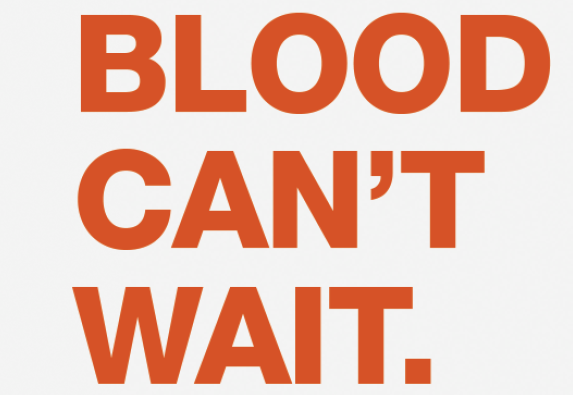 The Arkansas Department of Emergency Management has issued a call for blood donors after seeing a drastic reduction in donations due to the COVID-19 pandemic.
"Our partners, Arkansas Blood Institute, want you to know blood donations have drastically reduced because of blood drive cancellations, but blood donation facilities are open," the ADEM said in a social media post. "ABI Blood Centers are open seven days (per) week."
According to the ABI, blood donations are safe and critically important.
The Food and Drug Administration has no reported cases of COVID-19 being transmitted through blood transfusion and respiratory viruses generally are not known to be transmitted by blood transfusion.
"We need people to start turning out in force to give blood," said FDA Director Peter Marks, M.D., Ph.D.
The ABI's donor centers and mobile blood drives have instituted additional cleaning methods, decontaminating work and common areas and equipment frequently. Additionally, donor centers and mobile blood drives are being adapted to allow for social distancing. All staff and donors will also have their temperatures taken before starting work or entering the facility.
"Although COVID-19 is a new virus and more research is needed on how it spreads, current strategies for preventing and minimizing acute respiratory illnesses – including COVID-19 and the seasonal flu — remain relevant and timely," said Tuan Le, M.D., chief medical officer of Arkansas Blood Institute.
The group is facing challenges due to COVID-19 such as canceled and postponed blood drives, but the cancellations do not lessen the need for donations. The ABI depends on 1,200 per day to support patients both state and region wide.
Blood donors who are at least 16-years-old and weigh at least 125 pounds. can donate with parental permission.  Those who are 17 years old must weigh at least 125 pounds. and those who are 18-years-old or older must weigh at least 110 pounds.
Saline Memorial Hospital will be holding a mobile blood drive on Tuesday, from 9:30 a.m. to 6 p.m. For more information, contact Teresa Sander at teresa.sander@salinememorial.org or call 501-776-6746.
The Northside Church of Christ, located at 917 North East in Benton, will be holding a mobile drive from 10 a.m. to 2 p.m. on Sunday in the Family Life Center. For information contact Stephanie Howell at office@northsideofc.info or call 501-315-1128.
To schedule an appointment for either date or find additional locations and dates to donate blood, go to www.arkbi.org.