The Benton Police Department is currently search for the whereabouts of a Saline County teenager.
James Dale Nash, 15, left home on E. Pine Street on Tuesday about 12:35 p.m. after a family argument. He was last seen wearing a white tank top with a camo jacket, black pants and no shoes.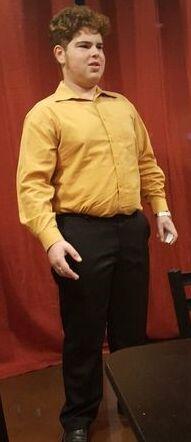 He is 5 feet, 9 inches and 180 pounds with red hair and beard and green eyes.
If you see him or have info regarding his whereabouts, please contact BNPD Criminal Investigations Division at 501-776-5947, or after hours, 501-778-1171.
You can also text "BNPD plus your message" to 274637 or submit a tip atcityprotect.com.