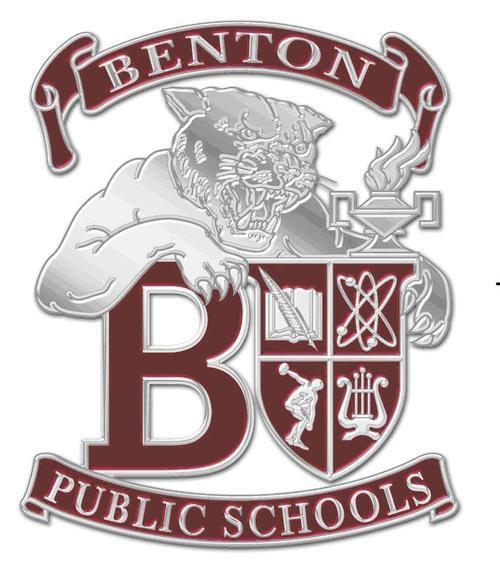 The Benton School Board approved a one-time bonus for employees during their regularly scheduled meeting Monday night.
Assistant Superintendent Dr. Larry Smith first presented an action item requesting a one-time $500 payment bonus, but after a board discussion, the bonus was raised to $750.
"I am all for doing a bonus," said board member Jarrod Hambric. "But I would like to make $750."
The total cost to the district for the bonus payment plus benefits will be approximately $525,000.
Hambric also stipulated that the bonus should cover certified and classified employees, as well as, anyone who is working under a contract as of November 11.
The vote was unanimous to approved the bonus.
The board also approved a resolution honoring the children of military families during their meeting on Monday night.
LTC Timothy Farmer, who helps oversee the Benton ROTC and JROTC, presented the resolution to the board. With the passage of the resolution, Benton is one step closer to being named a "Purple Star" school. The resolution is one section of the requirements needed to be named as such.
According to the Arkansas Department of Education, the Arkansas Purple Star School Award for military-friendly schools recognizes schools that show a major commitment to serving students and families connected to our nation's armed forces.
"We have already completed a third of the items that need to be completed," Farmer said,
According to the resolution, more than 9,000 Arkansans serve in the military and "exhibit profound courage and selflessness".
Additionally, the resolution states that there are over 100 children enrolled in the Benton School District who are part of military families.
"Military children are often affected by military transition and parental deployment," the resolution said. "The family unit is an essential source of support and encouragement for armed service members. Military children should be celebrated for the sacrifices they make and the courage they display as the children of our nation's armed service members."
If all requirements are completed, Benton High School will be the only school in the county to be a Purple Star school.
Other items approved agenda items include:
• Approval for a security maintenance payment.
• Approval for the purchase of band instruments.
• Approval for the purchase of a band trailer and wrap.
For details on the Panther Pride awards given during last night's meeting, including the recognition of the Benton High School Volleyball team for their achievements this year, see an upcoming edition of The Saline Courier.
All meetings are open and the public is encouraged to attend.