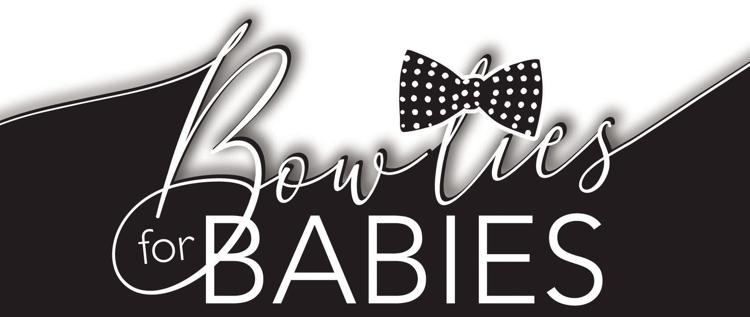 Arkansas Right To Life will hold its Bowties for Babies fundraiser from 6 to 8:30 p.m. Monday, at the Benton Event Center. 
"It is a novel way to celebrate the work Arkansas Right to Life has done over its 45 years," said Executive Director Rose Mimms. "We have saved a lot of lives in 45 years."
Arkansas Right to Life and its affiliates work to fight against abortion, infanticide, and euthanasia. 
Mimms believes this fundraiser will be a great event with a photo booth, children's choir and more. 
The keynote speaker will be former Arkansas Gov. Mike Huckabee. 
"He's been a great friend," Mimms said. 
She called him the "first pro-life governor" adding that during his time as governor, Huckabee championed legislation Right to Life worked on and worked with the legislature to get it passed. 
The reception to meet with Huckabee before the event is sold out. 
Starting at 5 p.m., attendees can enjoy the photo booth that will be set up. 
The meal for the evening, featuring bow tie and other types of pastas, will be catered by Vibrant Occasions Catering. 
The master of ceremony for the evening will be Doc Washburn, host of the Doc Washburn show. 
The East Union Missionary Baptist Church Children's Choir, directed by Josh Bazar, will perform. 
After dinner, Dr. David O'Steen, executive direction for the National Right to Life Committee, will give introductions. 
Carol Tobias, president of the National Right to Life Committee, will give the State of Abortion address.
After Huckabee speaks, Happy Caldwell, CEO of Victory Television Network, will lead the prayer of petition. 
Arkansas Right to Life President Andy Mayberry will give a special presentation. 
During the event, they will show a video about aborted children called "What Was I Supposed to Be?"
There will be a silent auction featuring gift baskets, a breakfast for four and tour of the Benton Central Fire Station and two of the event centerpieces. 
Mimms thinks the gift baskets would make great Valentine's Day gifts. 
The Gold sponsor for the evening is Lt. Governor Tim Griffin. The Silver sponsors are Everett Buick GMC and Triple-S Alarms. The bronze sponsors are Dr. Thomas and Mary Beth Tinnesz, Jeffrey and Katherine Silk, Doug and Wendy Young, Marvin and Kristi Parks, A.J. Kelly, Precision Print Solutions, Chandler Family Dentistry and P.I. Roofing. 
Mimms said there are only a few tickets left. The organizers had to add additional tables to accommodate those who wished to attend. 
Anyone interested in tickets should call 501-663-4237 to find out if any are available. Tickets are $75 each.