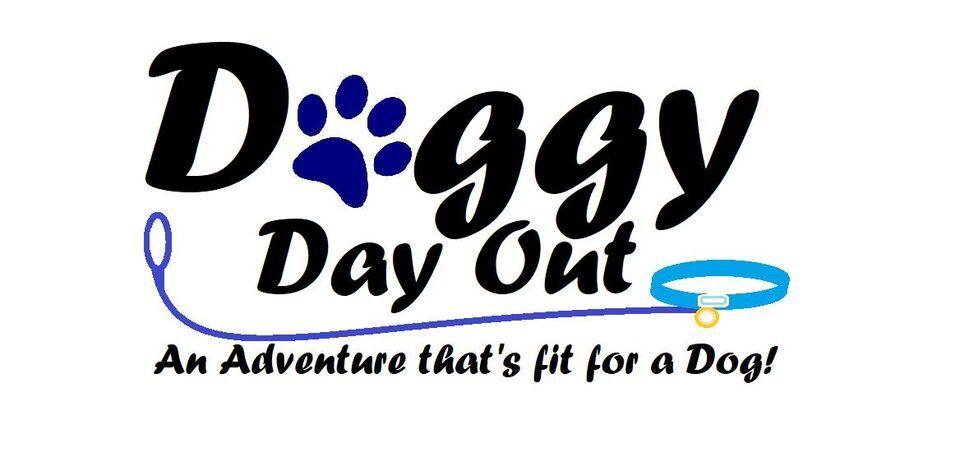 The Bryant Animal Control & Adoption Center will host its third annual Doggy Day Out event June 22 that will allow local residents to take a break and relax with some four-legged friends while giving the dogs a much-needed day of fun.
From 9 a.m. to 4 p.m., the center is holding what it is calling a "field trip" for its shelter dogs that will allow visitors to partner with a pup and take them out for the day.
"This event is unique because its not a long-term commitment and you only commit to just a few hours," Director Tricia Power.  "It also allows you some flexibility. You can run errands around town or go on a hike or a walk with your doggy. I know (one participant) who paid her bills via drive-through, went to a coffee shop for a Pup Cup, then went for a long walk, picked up the kids from school and then brought the dog back to the shelter. For the dog, it was an exciting day  For her, it was just normal activity. It was a win-win."
This is third Doggy Day Out event the Center has held. Power said that the public really enjoys participating and several people have contacted the Center about when the next event would be scheduled.
"This also provides a great way for someone who may be 'on the fence' about adopting to have a one-day trial run with a particular dog," Power said.  "It also allows the dogs a break from the monotony of being in the shelter every day.  Some of the dogs have found their forever home while on their  'Doggy Day Out.'"
Volunteers must complete a short form and sign a liability release. The shelter will then match the patron with a pup for a day of fun.
"This is just a terrific opportunity to enrich the life of a shelter dog," Power said.  "These babies don't understand what's happening to them.  We do everything possible to make this experience as comfortable as possible for them, but they really miss that one-on-one time that they get in a home.  This gives them a better real-life experience, and allows them to return to a 'normal' experience, if only for a single day.  Many feel that the dogs would be sad when they return.  The truth is, they aren't!. They are happier - it is almost like they are trying to tell their shelter family about their adventure. It is really amazing to see."
According to the shelter, the field trip helps the dogs in many ways, including:
• Allowing the dog "a break" from the noise, hustle and bustle at the shelter.
• It allows the dogs to stretch their legs for a bit.
• It allows the dogs real socialization time with people which has been difficult during the COVID-19 pandemic.
• It breaks the boredom of hanging out in a kennel for 22 hours a day while waiting for adoption.
• They get to sniff stuff.
• It gives the dogs a chance to maybe meet "the one" who will be their forever home.
• Families are encouraged to participate, but at least one member of the family must be 18 years of age or older.
• Dogs can be taken for a walk, a hike, a swim, a ride on a boat, to any of the area's dog parks (if the dog is cleared to visit a dog park) or to any of the dog-friendly businesses in the area (a list will be provided).
• Volunteers can keep the dog between two and six hours, as long as he/she is returned by the pre-arranged time.
• The dog must be kept on a leash or inside of a fence.
• Volunteers must agree to leave their own pet at home. The shelter dogs really need one-on-one time. They get to see lots of other dogs at the shelter, this is about seeing people.
Volunteers will be contacted with a time to pick-up their pup. The deadline to apply for the event is June 15.
Power also added that if the dog and their 'day out' human seem to not be a good fit, the dog can be returned to the shelter earlier in the day.
"Just give us a call and let us know," Power said. "We are flexible."
For more information and to apply for a Doggy Day Out pup, visit the Bryant Animal Control & Adoption Center Facebook page or call 501-943-0489.