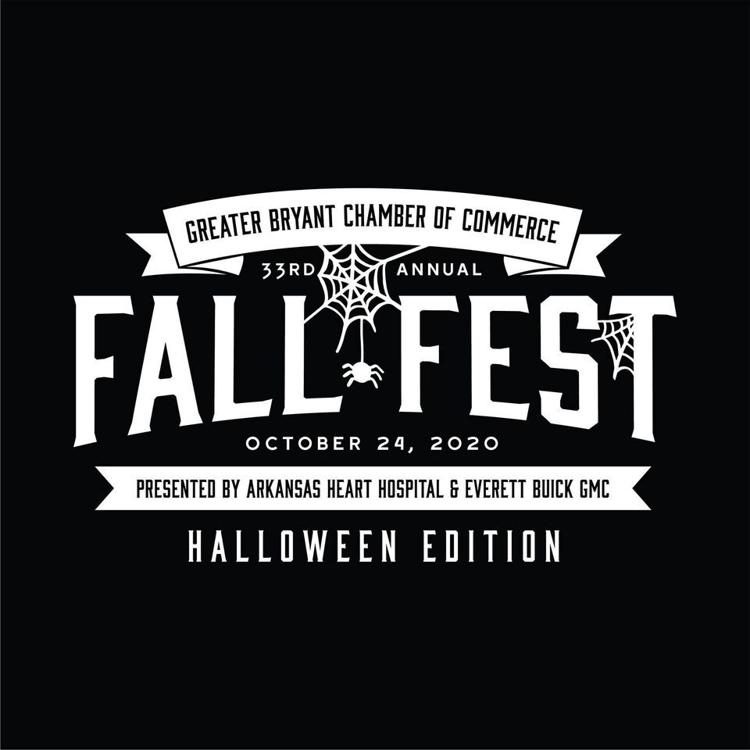 This year's Greater Bryant Chamber of Commerce Fall Fest will be a Halloween edition.
It will be from 9 a.m. to 2 p.m. Oct. 24, at Mills Park in Bryant.
Chamber President and CEO Jason Brown said they are encouraging everyone, children and adults, to attend and come dressed in costume. Each of the booths are being asked to hand out candy to give children a trick-or-treat experience. The prizes in Kidzland will also be candy.
Brown said the event, normally held at the end of September, has been pushed back to late October because the Chamber wanted to make sure the COVID-19 numbers were still good with children returning to school.
COVID-19 precautions will be practiced with social distancing and masks required. The park will be limited to 66-percent capacity.
Brown plans to have 12 to 15 food trucks set up selling a variety of food and drinks. The cost to set up a food truck is $15.
There will be vendor booths set up at the fest. Brown expects both craft and business vendors. A vendor booth is $100 for Chamber members and $120 for nonmembers.
The Fall Fest Car Show is sponsored by Bryant Family Pharmacy. There is no cost to enter.
There will be prizes for best classic car, classic truck, modern, ATU/UTV/motorcycle, interior, engine and paint and body. Winners take home cash prizes.
Brown said he likes to see the older and newer cars.
Kidzland will be $2 to enter. There will be bounce houses for small children. The Chamber plans to have several carnival games. Brown said due to COVID-19, Kidzland is focused on attractions that can be easily cleaned between use.
Brown said the Chamber feel Fall Fest is important to give the community a chance to come together and give families and children something to do.
He believes Fall Fest can be held safely.
He encourages the community to attend and have a good time.